What's in store for programmatic?
While some categories initially saw spikes or slow-downs in programmatic spending, things have since evened out.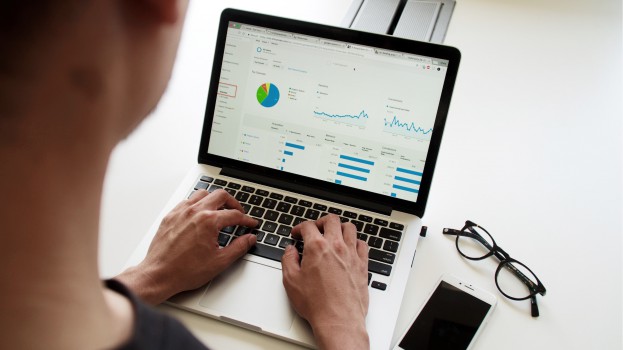 There is a glimmer of light at the end of the tunnel. Heading into the second half of the month, Will Doherty, EVP of global marketplace development for Index Exchange, says he is seeing week-on-week increases across a handful of major verticals.
He has been tracking the trajectory of the industry from Index's data and conversations with clients since the COVID-19 lockdown.
Initially, at the start of the pandemic, many feared that the programmatic industry would be hurt by a tendency to blacklist terms like "coronavirus" and "COVID-19″ and brands' overall desires to distance themselves from bad news.
And indeed, some categories did pull back from their spend on programmatic. According to Index's data, shortly after March 11 (the day actor Tom Hanks was diagnosed with the virus, and when Index noted that the situation "got real"), CPG spending on programmatic went down to less than 50% of what it had been the first week of March. That continued to drop, and CPG spend on programmatic is now at less than 10% of where it was March 7. Entertainment also took a dive, albeit not quite as sharp. On March 16, entertainment spend was around 80% of what it had been nine days before. That went down to as low as 40% from its March 7 spending, but has since started to rise a little bit.
Others saw a moderate spike; media over-indexed as high as 180% on March 22, while business rose to over-index at 140% just a few days later.
However, after some of the initial dips and spikes, spending has been a bit more predictable over the last seven days. While Index says it would be unrealistic to expect programmatic spending to rise this year, recent data suggests that flat is the new up.
Doherty believes this stability is because marketers now realize that the current situation is not going to be a short-term reality. "This pandemic is going to be with us for the foreseeable future and in some respects, knowing that there's no end date or one that we can all point to and say come this date everything goes back to normal is allowing them to realize that sitting sidelines is no longer viable. This is our temporary new normal. What that really means for many advertisers, looking to retain a relationship with their consumers, they have to lean in more and be more receptive to their current reality. What they did in the past may not work going forward."
Planning cycles are going to be very different this year, says Doherty. With newfronts and upfronts pushed back, he expects agencies will extend Q3/Q4 planning well into June. He predicts that programmatic's open market is going to have a moment in the sun. Direct deals that require integration work, custom creative, and more planning have slowed, and that will likely be the case for a while because they don't offer the speed and flexibility that marketers require at this time.
In Canada specifically, iProspect CEO Dan Kalinski says programmatic spend is expected to decline overall this year between 18 and 25% – but the biggest drops have likely already happened.
"The initial response from the buy side was to pause everything and put it on hold as they tried to reassess." Gradually, though, he says as the lockdown has progressed, the drop tapered off. While some categories will stay paused longer than others, Kalinski says iProspect is predicting that during the second half of June, the industry should see a slow return to the previous levels of spend. But with most of Q2 a write-off in terms of demand, programmatic display spending in Canada will still face a potential decline of up to 25% this year.
He says there are indeed nuances. Mobile and in-app advertising for retail (except CPG), travel, auto, local businesses and sports have been most heavily disrupted. But he's already observed an uptick in programmatic spending from video streaming and gaming services, health apps, subscription services in the health and fitness category and, especially, financial planning.
He says brands have also changed the ways they're buying, with less emphasis on over-targeting. "Trust is a precious commodity right now. That means that you want to be talking with the right message and the right people, rather than bombarding with re-targeting." Instead of going hard on cookie-dependent strategies that follow users around the web, Kalinski says those still advertising are investing more in strategic audience planning. He says the agency expects that part of the business will grow by up to 35% this year.
With files from Bree Rody