How Canadians' emotions translate to advertising
Horizon Media's new research shows how brands can match their advertising plans to Canadians' changing emotions.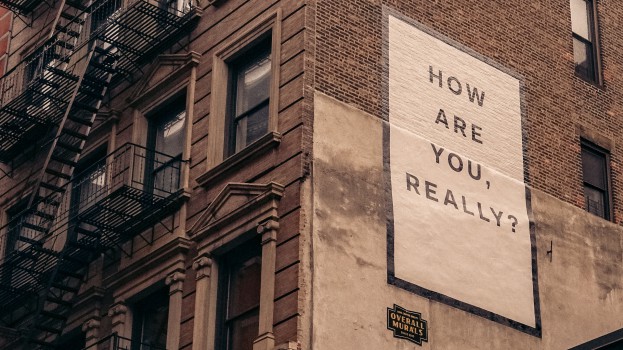 Horizon Media has its Finger on the Pulse of Canadians thanks to a proprietary study designed to explore consumer feelings towards brands and advertising during the pandemic. The research, conducted in March with 500 Canadians 18-plus, gauged attitudes during the early days of the lockdown.
Nileen Ventura, VP of insights and discovery at Horizon, says the research provided the agency and its clients with a good baseline of Canadian sentiment but now Horizon is building a tracking dashboard that will combine third-party data sentiment indicators with viewership, listenership, mobility and activity data to provide weekly updates.
One of the primary findings is that not all parts of the country or consumer segments have the same concerns or attitudes.
Women are not only concerned but are also more anxious that she says is likely because they're the caretakers and tend to have a larger spectrum of responsibilities. Students and both the older and younger age segments also have high levels of anxiety. Quebec is still in a disappointment phase while Central Canada is already anxious. Anxiety has already hit women, younger people and those of Asian ethnicity, at a higher rate than other demographic segments.
So how does that translate to advertising?
Ventura says brands have to frame the tone of messages to match consumer moods but that those moods are changing quickly.   She says consumers' evolving emotions are similar to the stages of grief. "At that point in time (mid-March), Canadians were concerned and cautious but not yet pessimistic or depressed. Some groups have already progressed to anxiety in response to the uncertainty of the situation."
Unsurprisingly, across the country the main concerns were the economy and healthcare. The study found that for people in the west already dealing with volatility in real estate and energy production, the economy is of greater concern. Students are not only worried about the impact to their immediate future but are also worried about how the crisis could affect their generation who are already battling mental health issues. The apprehensions of the 55-plus segment focused on pre-retirement or retirement, are most concerned about how this could affect their finances.
Despite all the worries, people still want to hear from brands.
In particular, Canadians want to hear from brands that will help get them through the crisis in the most convenient way possible. These advertisers are generally healthcare facilities, grocery stores, online shopping, OTC medication and health and wellness products.
Older Canadians are particularly interested in banking and financial services and – perhaps surprisingly – airlines.
Ventura says that if your products do not fall under these categories, that might not mean media buying is off the table. It simply means that the messaging or creative may need to be adjusted.
Consider ways that you or your brand can add a human element or put a face to your brand in these times of crisis.  A good example of this is how Galen Weston, chair of Loblaw, has been front and center of the Loblaw banners.
Ventura also points out that even early on, fatigue from extensive media buys with 'we're here for you' messaging had already started to set in. Pivoting media spend toward sponsorship or access to free services (such as Canadian chicken chain Mary Brown's sponsoring of paywall removals on Postmedia sites) will be a better response to Canadians' needs.
"Now they're saying, 'what else can you do for me'. That's why we're seeing brands offering games for kids or access to what would otherwise be fee-based entertainment It's always pivoting to a different need. Recognize that these emotions are going to quickly move and fling to other side."