Matt McGowan on Snap's Q1 surge
The Canadian GM says its AR functions are working on both upper- and lower-funnel activations.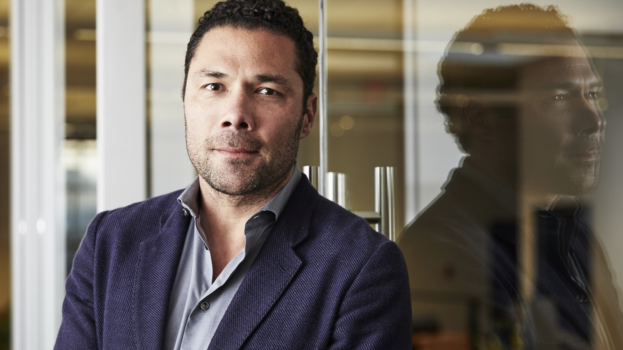 It's been a tough quarter for media companies, with a pull back in media spend across the board affecting media of all types.
So far, signs are pointing in the right direction for Snapchat; Snap's Q1 results, released yesterday, only encompass a few weeks of the global pandemic, as they cover up to the quarter ended March 31, but a year-over-year improvement in multiple areas such as revenue, advertising and daily active users is a welcome bit of good news. The results prompted Snap's stock to jump nearly USD $3 per share (as high as $15.01) after market close, following more than a month of declines. Like most social media companies, Snapchat's stock began to tumble in mid-February and hit a one-year low in mid-March.
But for now, it's good news for Snap.
Revenue increased by 44% to USD $462 million, with most of that coming from advertising. Ad dollars committed via upfronts have doubled versus 2019. Direct response advertising has nearly doubled as a share of revenue over the past two years, representing more than half of Snapchat's total revenue.
Snap also launched return on ad-spend (ROAS) bidding and Lens Web Builder, a web-based AR Lens production tool so advertisers can create augmented reality Lenses easily and quickly.
On average, 229 million people use Snapchat daily, a 20% year-over-year increase.
More than four billion Snaps were created every day in Q1, and communication between users in the last week of March was up 30% from the last week of January. From late February to the end of March, the app experienced an increase of more than 37% in the number of Snaps with a Lens being sent. During that month, interaction with Sponsored Lenses also increased, with an 18% jump in engagement and a 22% increase in Lens swipe up rate.
Matt McGowan, director and general manager for Snap Canada, tells MiC the platform's cost-effective AR activations are becoming ubiquitous with its audience.
"This means brands are achieving significant, above average, ROI against the KPIs that matter most to them. Interestingly enough, in addition to driving brand awareness and engagement, we have also seen AR work well for lower funnel metrics such as cost per action."
When it comes to measuring campaign success and effectiveness, Snapchat works with all the third-party measurement organizations that brands expect.
McGowan says, "The sky really is the limit on what AR can do. It's awesome to see advertisers go the extra mile in creating incredible AR experiences for Snapchatters to enjoy. Those campaigns translate to customers spending more time with those brands."
Laura Martin, managing director of investment firm Needham & Co, said in the firm's post-quarter report that Snap may very well be "COVID-proof." "For Snap to report 44% higher [Q1] revenue… despite approximately 25% of digital ad categories no longer advertising implies that Snap's clients do not include much (if any) travel, hotels, Uber, cinemas, film marketing, SMBs, etc." Additionally Snap's doubling in its upfronts buying might signal that Snap "is moving out of the experimental digital ad budget for ad agencies and brands and toward becoming a core ad partner."