As viewership rises and ads go down, broadcasters talk experimentation
Broadcast heads discuss the implications of frozen production pipelines and schedule overhauls in a climate where ad revenue has slowed to a trickle but viewership is spiking.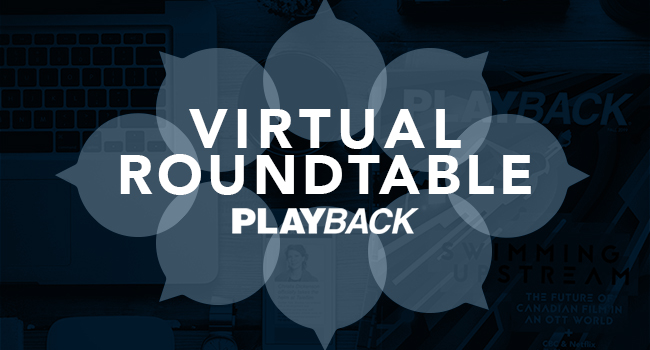 This roundtable originally appears in MiC sister publication Playback.
The COVID-19 pandemic has upended every aspect of the Canadian production industry over the past six weeks, and looks set to do so for months and potentially years to come. And while the economic impact on the Canadian screen industry is moving more clearly into focus – CMPA projections estimate that the shutdown will put $2.5-billion of production spending at risk by the end of June – the fast-changing nature of the situation means companies across the sector are being forced to pivot on a daily basis and adapt their operations to ever-changing business realities.
Here, in the second of Playback's virtual roundtables, Canadian broadcast heads discuss record-setting viewership, working remotely and what frozen production pipelines and cancelled events mean for the back half of the year.
Participants in the discussion are: Monika Ille, CEO of APTN; Barb Williams, EVP at CBC; Troy Reeb, EVP of broadcast networks at Corus Entertainment; Jamie Schouela, president of Canadian media at Blue Ant Media; and Brad Danks, CEO of OUTtv.
What has the short-term impact been? How have you shifted your programming offerings to adapt to the pandemic?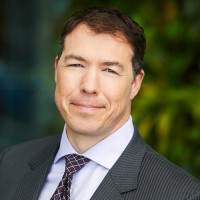 Troy Reeb: The biggest shift we've seen is that we suddenly have this issue of an abundance of audience and a lack of advertisers. Across the board, TV audiences in the traditional environment (with the removal of all sports programming) are up over 10% since COVID hit its stride. That's a significant shift in audience, at a time when a lot of the programming that drives audiences to live TV isn't there.
That audience needs to be met, but we as broadcasters need to balance the fact that we're also going to need to have programming when the advertisers come back. We're all figuring out what programming we have coming into the pipe and know that it's going to slow down dramatically because there's almost no production happening now. We have to balance the programming we hold back, knowing that audiences are hungry for content now but advertisers are going to be hungry for ratings later on.
Brad Danks: In the short term there hasn't been a big impact for us really, and it's hard to change programming that fast anyway. We've got everyone working from home and have staff meetings everyday. I'm sure it's slowing us down a little bit but other than that it's been easier to do than we would have thought.
We were in a way lucky, as we were already set for a free preview in the month of April so we were planning around that. In the near term, we have some original shows that were going into production that we can't start. We have one big show, RuPaul's Drag Race [VH1], which has a live finale in May, so they're going to have to push that and we're going to have to make some programming changes surrounding that. They may pull forward another series, but overall in the short term it hasn't been that significant for us in terms of day-to-day functioning.
Jamie Schouela: Like every broadcaster, we felt the advertiser impact right away. I think the long-term impact is unclear, but right now [ad revenue] is the biggest impact in the broadcast business.
There are two other parts that are unique in Blue Ant's world. The first is that we run a consumer events business – we have annual cottage shows in Ottawa, Edmonton and Toronto and a baby show in Toronto in the spring. As of early March, they were looking great, they were sold out for exhibitor space and we had advanced ticket sales through the roof. Obviously, all of those had to get stopped in light of what was going on, which had a material impact on the events side of our business.
We're also a producer in Canada and many other markets around the world. And like every producer, all of our active productions have halted. Development is still happening, and we're still doing some post-production remotely, but a whole lot of production has stopped and that's obviously impacted our business too.
On the content-strategy side for our channels business, nothing has changed. We've seen huge audience increases on T+E, Cottage Life, Makeful, Love Nature and BBC Earth. Collectively, our channels were up about 21% in the last month and, in fact, if you took the 25 highest-rated days in Blue Ant's history, dating back to 2011 when Blue Ant was formed, 13 of them happened in the month of March. We play that role that audiences want now, which is to escape from the news and escape from what's happening – ghosts and natural history [content] helps with that, so we're seeing that upside and we're continuing that strategy.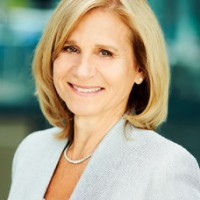 Barb Williams: At CBC, we really divide our world into news and entertainment, and there are two quite different impacts and strategies around that. News is obviously such an enormous part of our offering and we've had a phenomenal increase in our news ratings. The National is now getting almost double what it did before and CBC News Network has just gone through the roof.
We see it as a huge opportunity to introduce those news offerings to more Canadians and drive a whole lot of sampling. It's an operational challenge and we've had some bumps, but we've moved enormous amounts of people [to work from home] and we're covering and carrying the news in completely different ways than we did before. It's been a fascinating effort to undertake and realize how you can do things in different ways, without people showing up at the office in their traditional work environment.
On the entertainment side we hit a couple of immediate bumps. As a carrier of hockey, we suddenly found not only Saturday night gone for us, but, as we hit the playoff season, hockey is primetime for us for many weeks. Suddenly, we had an immediate challenge of no primetime and, looking ahead into the summer, no Olympics. Those were two huge gaping holes in our plans that we had to figure out how to cover, and, of course, without any opportunity to do original production.
So it's been a bit of a scramble to think about the smartest ways to use one's inventory to find new partnerships. We now have Thursday nights in partnership with Hot Docs. Also, Monday night is a "discover Gem" night, and we've moved some of the [digital] programming up to the linear schedule. We are very fortunate to have so much money coming to us reliably from the government, and we try to use it super responsibly. We still have a piece of our revenue that we count on from advertisers too, so we're trying to keep an active, stable, reliable, schedule for our sales team.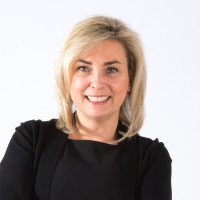 Monika Ille: On the programming side there's not been a big change, as everything we produce in-house is on the air right now. We have a big show, Indigenous Day Live – which was [scheduled to] shoot on June 21 – postponed until August for the moment and we're looking at different options.
More than 90% of APTN's staff is working from home right now. It's important that our core news team be very safe because our current affairs shows are still happening. We definitely changed the format, with interviews being done by Skype for example, but the content is there. We've noticed that the Indigenous people do appreciate it because COVID does affect Indigenous communities. We don't hear it much in mainstream media, so we're bringing those stories up front. We've seen an audience increase of more than 65%, so we're really happy about that. But definitely our advertising [revenue] went down, though we have more government advertising now. We are also fortunate because we have somewhat stable revenues, [derived from] cable subscriptions.
Is it possible at this stage for Canadian broadcast entities to monetize these audience increases?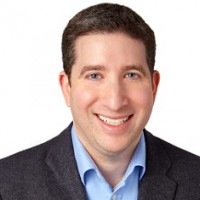 Schouela: In the short term, we're not monetizing these audiences. But ultimately we're exposing our channels and our properties to new viewers and we hope to keep them [in the] longer term. Our advertisers are going to react, as we all are, following government [recommendations], and as the world shifts a little more and we're let out of our houses, [advertisers will] have to evaluate their own businesses and come back at their own pace. In the past month, a lot of them have spent time adjusting their creative and making it appropriate for the current environment. I don't think anyone knows much beyond that right now.
Williams: It's a very sector-by-sector approach. Packaged goods, for example, is huge and those companies are beating targets. So there are some segments, sectors and verticals that are still strongly advertising because their consumer base is still there in a very significant way. Unfortunately there are others that have just been wiped out, so I think, to Jamie's point, we just have to keep the audiences reasonably strong and hope that you can grow them a little bit, [at the same time as] hanging onto some of your product and hoping some new product comes for when the advertising really does return. It'll return piece by piece, just as the world returns piece by piece, I guess.
Schouela: Speaking of sectors that are seeing upside, we are seeing new business from food delivery and online dating services – they're advertising a little more right now. It doesn't make up for the losses we're seeing, certainly, but there are some sectors that are thriving right now.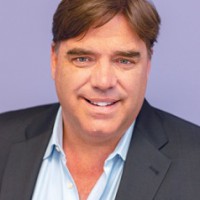 Danks: Yes, we've seen that as well. We had mostly cancellations initially, but now there are a few advertisers jumping into the gaps.
On the revenue side, the really big push for us has been on the on-demand platforms. We've had a huge uptick in our subscribers over the last month on both our OUTtvGo platform, which is our direct-to-consumer product, and also on Amazon and Apple. For us, that's a huge part of our long-term strategy and we've really seen a phenomenal month on all those services.
Ille: Concerning our OTT platform, APTN lumi, what we've also done is offer all our children's content for free, especially for parents who have kids. Making money off of it right now that's not what we're looking for – we want people just to you know get to know APTN a bit better through this.
Reeb: While we cannot monetize the audiences we're getting now, what we hope is that we're starting to set some new trends for how people will engage with our products, and that those hold for when advertiser demand returns. But one of the biggest things I've seen happen since everybody started self-isolating at home is that streaming for radio has gone up enormously, something like 200% percent. In-home listening has overtaken in-the-car listening as the No. 1 destination and it's being done by streaming, which was not happening before.
[Prior to this], there wasn't huge adoption of radio-station streaming, so you hope that once those people get used to it, that it continues and becomes another way for us, as a broadcaster, to monetize. As well, like Brad was saying of on-demand platforms, we're also seeing a huge uptick in our audiences for our StackTV bundles [on Amazon Prime] and for downloads of our Global TV app, which more than tripled over the last month. You hope that these new habits hold for when this period comes to an end.
Williams: It's been very interesting to watch the consumer patterns shift. You wonder how much they will shift back, or how much there'll just be some new learnings from consumers about a listen app and streaming of radio that they didn't really come to terms with before because they were mostly doing that in their car in a traditional way. But for sure, Gem and CBC Radio One is way up. Also, we went all-Canadian on our music on CBC Music – we just felt that was a good thing to do – and it's been amazing because the listenership is way up. As a result, the exposure so many Canadians are having to Canadian music is higher than we could have ever figured out how to do before.
Sometimes there are opportunities that land in your lap. Whether we can make money on them or not is a hard question at the moment, but there is great exposure of great content in new ways and on new platforms, which I think we will ultimately benefit from down the road.