How gaming trends are evolving through the pandemic
From Animal Crossing to crosswords, how are Canadians engaging with games – and how can brands get involved?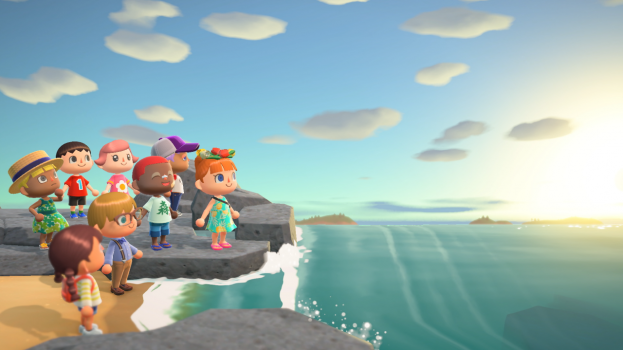 Canadians have spent the last seven weeks adjusting to the "great indoors." And, as people find ways to fill their time, many are turning toward gaming.
MiQ's data indicates that not only are people partaking in more online games, but that it's also affecting the media world more broadly – there's more access to game sites, and gaming companies themselves are spending more on paid media.
Over the last few weeks, the number of Google searches for game consoles has increased. Searches on "buy Nintendo" grew by 890% from the first to the seventh week of the pandemic. The term "buy Xbox" increased by 80%" and "buy Playstation" by just under 70%.
While gaming consoles themselves don't hold much buyable ad inventory – although some sports and adventure games have integrated sponsor and advertiser visuals – they have been on the rise as lockdowns continue. At the beginning of the outbreak, console gaming inventory represented just 0.002% of all demand-side available impressions. Now, after seven weeks, they represent 0.014%.
While that may seem small, representing less than one-tenth of a percent of available inventory, considering this encompasses Canada's entire digital inventory, the niche market has multiplied sevenfold, indicating that there are now much more available impressions through console gaming.
Some brands have also made their way into the growing game market without traditional buys – apparel and lifestyle brands like Highsnobiety and 100 Thieves have created versions of their apparel brands for users to buy in the explosively popular Nintendo game Animal Crossing: New Horizons, while Twitter and Nintendo's Microsoft-owned rival XBox have also released one-off, official branded clothing items in the game. There are no official media buys available on Animal Crossing, but the in-game custom content is a sign that brands have taken advantage of the number of users flocking to the laid-back game.
But not all gamers are diving full-force into console gaming. Casual gaming through mobile apps – which are almost always supported by banner and interstitial ads – are also on the rise.
The most popular games on iOS and Android are word and card games. On iOS, Wordscapes is the top, reaching 23% of users. On Android, the similar WordCross is also at the top, with 26% of users. On a week-over-week basis, gaming apps have consistently taken up between 10% and 15% of app traffic across all operating systems; as of week seven, it sits solid at 15%.
Gaming websites have also grown; by week seven of the pandemic, they represented 17% of browsing minutes, which marks a 71% increase in traffic from the beginning of the pandemic.
Gaming companies have also increased their own media spend. Since the early stages of the outbreak, the gaming industry has increased their TV buying by 14%.