Postmedia pulls the plug on 15 community papers
Publications from Selkirk, Windsor-Essex and Napanee (pictured) will shutter.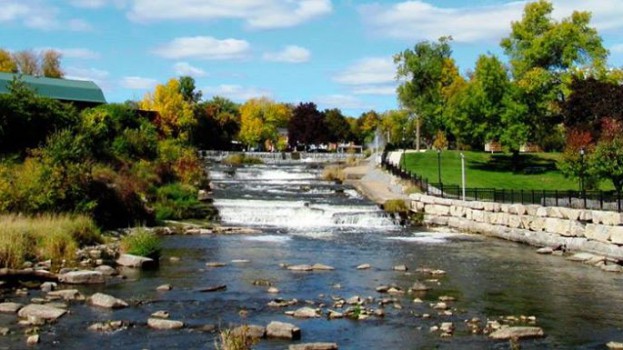 Another blow has been dealt to the community news landscape as Postmedia announced that it will close 15 community newspapers in Ontario and Manitoba as part of its efforts to survive the COVID-19 pandemic as a company.
Vancouver Sun digital journalist Stephanie Ip Tweeted on April 28 that the company had issued a memo to all staff notifying workers of salary reductions, temporary layoffs and the closures of 15 different outlets.
Postmedia confirmed the reports to MiC and issued specifics on which publications will close.
Manitoba papers closing include:
Altona Red River Valley Echo;
Carman Valley Leader;
Interlake Spectator (Gimli);
Morden Times;
Selkirk Journal;
Stonewall Argus & Teulon Times;
Winkler Times; and
The Prairie Farmer 
Ontario papers ceasing print or closing include:
Kingsville Reporter;
Lakeshore News (Windsor-Essex);
LaSalle Post;
Napanee Guide;
Paris Star;
Tecumseh Shoreline Week; and
Tilbury Times
In the case of the Paris Star and Napanee Guide, the websites will remain. For all other papers, operations will cease once final print editions run the week of May 4. The closures will result in approximately 30 permanent layoffs.
A brief statement issued to MiC by Postmedia VP of communications Phyllise Gelfand identified the publications as having low circulation. All but two of the papers were free weeklies, and, according to the company, were not profitable.
"Shutting down a publication is never our first choice," said Gelfand.
Postmedia has closed and reduced community papers in small groupings in recent years; the largest such incident occurred in late 2017 when it sold 15 community papers to Torstar, acquiring 22 of Torstar's community papers in return (as part of a no-cash transaction). Both companies shuttered most of the titles, resulting in 290 job losses (46 from papers acquired by Torstar and 244 from papers acquired by Postmedia).
Less than one month ago, Postmedia was issued a temporary waiver of certain payments related to its 8.25% first lien notes. The extension, according to CEO Andrew MacLeod, was related to the general liquidity squeeze on numerous industries including Postmedia's advertisers. "I'm worried about a lot of the people who owe Postmedia money, because a lot of those industries have closed down," MacLeod told MiC at the time. "We've taken this step to make sure we have the liquidity, and we have the support of our lenders… to essentially skip the next interest payment."