ICYMI: Canadian Baking Show coming back for more
Plus, Quebecor lends a hand, and Cue Digital Media recognized in the Financial Times.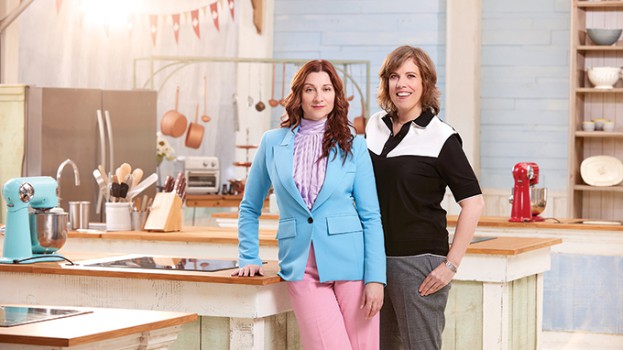 CBC pre-heats for another season of the Baking Show
CBC culinary competition series The Great Canadian Baking Show has been renewed for a fourth run. The homegrown take on The Great British Bake Off, sees amateur bakers from across the country partake in a number of culinary challenges that showcase and celebrate their families and communities, while testing their technical skills in the kitchen. A start date for production has yet to be confirmed due to the ongoing COVID-19 pandemic. Additionally, the plan is to have this latest season return to the Canadian Film Centre grounds in Toronto. For now, the show will conduct virtual one-on-one baking auditions with potential contestants, with the application deadline set for June 15. Robin Hood and Smuckers have previously served as sponsors for the series. The most recent season boasted an average audience of 528,000 viewers per episode.
Quebecor puts the focus on local
With the province of Quebec gearing up to re-open its economy, media giant Quebecor is launching a movement to support businesses hit hardest by COVID-19. A new string of initiatives has been designed to give Quebec content and Quebec artists "maximum exposure" on its platforms, according to CEO Pierre Karl Péladeau. This includes a network wide, in-house buy local campaign, which will be deployed across Quebecor's platforms under the banner "#culturedici." Longer-term actions include a new series on TVA, Ça va bien aller, which addresses the crisis and the isolation people are experiencing through providing entertainment and connection. It's also creating a digital showcase, Culture d'ici, available on Videotron's Club Illico platform. Other initiatives include a new cinema catalogue on its digital platforms to showcase made-in-Quebec films on-demand. The company has said it will announce additional efforts in the coming weeks.
Cue Digital Media recognized for growth
Canadian digital media rep house Cue Digital Media has ranked within the Financial Times' 2020 list of the 500 fastest-growing companies in the Americas. The list was compiled using research from firm Statista, which ranks companies based on their compound annual revenue growth over the last three years. During the period measured, Cue saw an 18% growth rate. In the last several years, Cue has won representation for DAZN, La Presse and Activision Blizzard Media. The full list of winners will be published May 12.