TV viewing in lockdown: Turning a corner
As Canadians settle more into their at-home routine, the numbers show they're craving some laughs and cheers.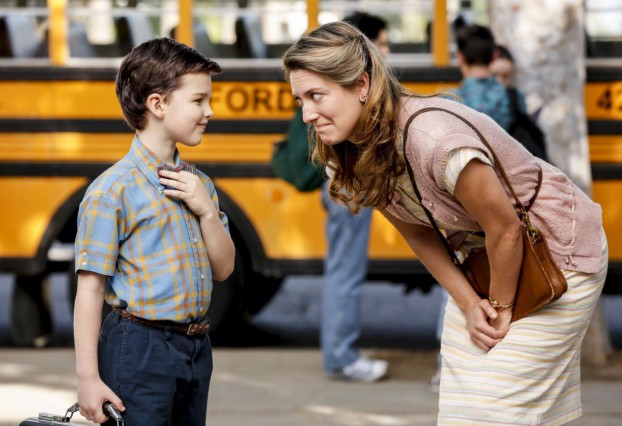 One thing Canadians aren't tiring of during the COVID-19 pandemic and the resulting lockdown measures is TV. And although many report streaming even more than usual, linear is still hot. Top shows have continued to pull in high average audiences throughout the
The latest numbers show that Canadians might be settling into old, familiar habits — and gravitating increasingly toward TV that makes them feel good, rather than just the news.
MiC has based its per-night overview on the AMA of the top three shows on any given night. For example, on March 30, the top three shows were The Good Doctor (3.03 million views), the CTV Evening News (2.98 million views) and 9-1-1 (2.06 million views). So, that night registers as having a top-three average of 2.43 million viewers.
Here are some of the findings based on that data. You can also read our first and second rounds of findings.
Are Canadians ready to laugh and cheer again?
Drama has always been more dominant on the Canadian airwaves in terms of consistent audience week-to-week; since The Big Bang Theory ended last year and its sister series, Young Sheldon, moved to a new time slot, few of Canada's top 10 shows each week have been comedies. One of the most consistently popular had been Saturday Night Live, which, like all other live shows, halted its in-studio production following the declaration of the pandemic. In the initial weeks following the lockdown, TV viewing was dominated mainly by news and by procedural drama. However, the last two weeks have seen come comedy come back.
The Conners has been in the top-three shows of the night for the last two weeks, while Young Sheldon went on to take the top Thursday spot from Grey's Anatomy in the most recent week. And, the at-home edition of Saturday Night Live, while not as popular as the news programming that night, was the third-most popular show on its broadcast night with 1.19 million viewers.
There's also a returning disposition toward unscripted/entertainment content. Survivor and The Masked Singer have started to once again pull in stronger numbers than news on Wednesday nights after several weeks of taking a back seat. The Global Citizen international special One World: Together at Home took in more than three million average viewers, drawing far more Saturday night TV cans than typical. And preliminary data for Canada's own at home special, Stronger Together, pulled in an average of 5.6 million viewers.
The 'news curve' has flattened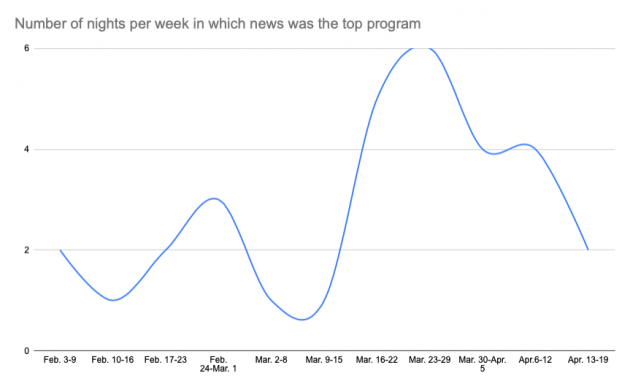 In the third week of lockdown procedures, Canadians reached peak news, with six out of seven nights of the week boasting news as the top-viewed program. After that, however, news started to lose the lion's share. By mid-April, news was back to its pre-COVID days of topping two nights per week. This coincided with several studies from the likes of Mindshare and Corus Entertainment, which indicated that Canadians value being informed, but are growing tired of seeing so much serious news.