Now and Georgia Straight get programmatic boost
The alternate media company still hasn't been immune to current problems in Canadian media, but its programmatic revenue grew nearly 400% in April.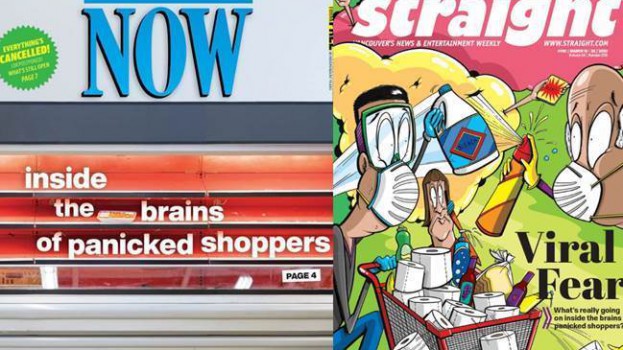 MediaCentral is crediting its revenue growth to the launch of a programmatic advertising initiative across its wholly owned properties, Now Magazine and the Georgia Straight.  The result is a 389% month-over-month increase in programmatic ad revenue for Now and the Straight in April 2020.
The AI-led programmatic advertising solution is one part of the company's latest efforts to monetize its growing combined audience of 6.5 million influential consumers through technology.
MediaCentral came to be in 2019, a venture formed by entrepreneur Brian Kalish in an effort to acquire and build on a number of Canadian and U.S. independent magazines. It acquired Now in late 2019 and scooped up the Straight only a month later.
Upon the acquisition of Now, which had been growing digitally (in terms of readership) at the time, Kalish said at the time that the primary goal was not to grow readership, since the titles acquired were doing just fine in that regard. "What really matters to us is being able to monetize that readership. The fun part is figuring out how we're going to make all of this bigger than a bread box."
He said it wasn't going to be an effort to reinvent the wheel, but rather look at techniques that have worked for other publications – like programmatic. "It'll be a lot of best practices in other sectors. But Now couldn't do it because it required investments."
In March, MediaCentral also added new display and programmatic ad formats, which prompted a surge in ad impressions being served at both Now, with an increase of 405%, and the Straight, which increased by 25%. In addition to the programmatic advertising initiative, MediaCentral has entered into affiliate marketing as another digital revenue stream.
MediaCentral has also introduced new proprietary marketing automation software that connects all of its publications and digital assets enabling the collection of first-party data in one centralized location for advertisers to access.
The company is not divulging exact figures for programmatic revenue yet, and MediaCentral has not been immune to the current problems plaguing Canadian media. In late March, several staffers from the Straight announced that they had been temporarily laid off. Nevertheless, the company is still looking to expand on its growth trajectory; in April it launched ECentralSports, an online e-sports and gaming hub that aims to capitalize on the growing e-sports trend.