How COVID layoffs could exacerbate agencies' talent crunch
Agency leaders discuss how these layoffs feel different than previous ones, and what kind of models they see for the future.
First came the campaign pauses. Then came the overall spend reductions. Then came the agency layoffs. What comes next could affect agencies – particularly the youngest workers at said agencies – for generations to come.
Some agency executives have said they are aware of a series of layoffs that took place earlier this month, as well as heavy-handed salary cuts across all levels at media shops, as well as creatives – although exact numbers, departments and even specific agencies affected are still difficult to confirm at a country level as leaders have kept tight-lipped. Most of the publicly confirmed cuts have been announced at a global level, as well as at a holding co level.
Ironically, at the same time, some advertisers are now beginning to activate once again, getting back into media planning and buying. While volume is still lower than it would have been at the same time last year, media agencies are busier than ever as they try to navigate planning in a new reality.
Alex Panousis, CEO of Carat Canada, says on one hand, layoffs are not unexpected. "When client spending goes down and consumer confidence wanes, the impact to agencies is felt immediately.  Layoffs today are a reality if business slows down but this has always been true. Agencies win accounts and staff up, lose accounts and staff down. To be in the business you learn to manage and find resilience."
But, she adds, the broader, bleaker outlook adds to the difficulty. "With COVID, it's not just the economic reality, it is the personal toll."
The personal toll is what concerns many agency leaders. Layoffs are likely to have more of an impact on younger staff members in a last in/first out situation.
Panousis says the talent crisis is not new in media – and for the younger generation, one of the challenges has always been that many young media buyers, planners and analysts are just as likely to leave for other industries altogether than they are to go to another agency. However, she says, COVID could represent an opportunity to nurture the next generation, for those who are sticking around. "During COVID we have a unique opportunity to demonstrate our values, live our culture, help with training and skills, do hands on mentoring, and help people find balance in their lives."
Scott Stewart, president of VMC Media Group, says despite the tough decisions, there are agencies that are willing to experiment with models in order to find some sense of sustainability. "You can also look at re-calibrating your offering to a more sustainable model and see where and what products you want to in-house or those you want to outsource.  As a result, I think we'll see a lot more 'partnerships' in the coming months versus companies investing in infrastructure."
Shannon Lewis, CMDC president, meets virtually every two weeks with the collective youth advisory group. It's a confidential, open forum with members representing all of the media agencies. "Our conversations have been around maintaining a sense of community, resilience and strength in order to grow in times of change. When I listen to the next generation, they're so aware, so open, open to rethinking solutions and pivoting and rethinking the traditional approaches, which is what is needed right now more than ever."
Kevin Kivi, EVP and general manager for Horizon Media Canada, knows that there are layoffs going throughout the industry, but says the company has assured all of its employees that "There will be no layoffs and furloughs associated COVID-19, and that we will rework every other tangible aspect within our P&L to ensure that staff is protected."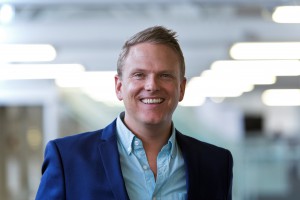 As it pertains to the future, his biggest concern related to talent and COVID-19, is what's happening right now. Next year is too far away right now. "That doesn't mean that I'm not thinking about next year or the next two years, but my focus is on the difference I can make today and tomorrow to ensure the health and vitality of our own agency, but also how we can keep our employees engaged and feeling secure and safe."
Additionally, the agency's executive team has also been leaning in. They debrief with their direct reports daily and have each been writing weekly emails to the agency focused on their learning, agility and ups and downs associated with isolation. Bill Koenigsberg, Horizon Media CEO, president and founder, also writes daily about his thoughts and then sends the missive out to agency offices in Los Angeles, New York and Toronto. He hasn't missed a single day of writing to all of the staff to keep them informed and motivated.
Kivi says, "I'm happy to do my part and help someone else that might have been laid off or to help them make connections in other ways. I think we should just be a lot more transparent to help ourselves as a whole given the circumstances. Our employees need to feel more connected to their peers and leaders than they ever have before. There is no precedent set for any of us in leadership positions right now and we need to lead with humility, confidence, warmth and flexibility."