How Egg Farmers of Ontario adjusted its media strategy in lockdown
Sponsorship is normally a big part of the Egg Farmers' strategy, but it's still activating where possible.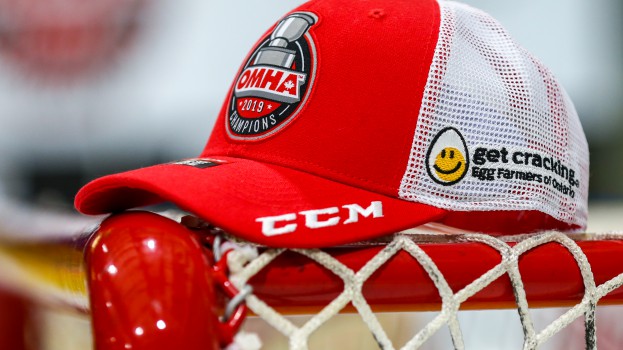 Even though the hockey season – for pros and youth players alike – did not play out the way one had previously expected, the Egg Farmers of Ontario partnered with the Ontario Minor Hockey Association (OMHA) for a Zoom event to help bring a positive end to the season after the finals were cancelled.
The Zoom call, which served to award the co-champion titles and present the association's highly coveted red hats to all of the teams that reached the finals, was co-hosted by beloved Canadian hockey insiders Darren Dreger and Bob McKenzie.
Each of the two category finalists – 110 teams from the 55 playdowns – receive a team set of Red Hats, which was funded by the Egg Farmers. The hockey association is also donating a portion of Champions clothing sales to Student Nutrition Ontario, which assists in feeding students across the province by teaching healthy habits and offering nutritious foods.
The Egg Farmers of Ontario worked directly with the OMHA to execute their partnership. Donna Lange, public affairs manager for the Egg Farmers of Ontario says, "With the changes presented due to COVID-19, we both determined the best steps forward, taking into account player safety and government directives.  All things considered, we feel this is the best outcome possible and look forward to moving ahead in 2020-21."
While many local egg farmers have supported the OMHA across the province for several years, this past season was the second year of a multi-year partnership for the Egg Farmers of Association as the presenting sponsor of the OMHA Playdowns. More than 30,000 players compete with their teams across the province to challenge for more than 50 championships across all ages and levels.
Lange says the organization's marketing strategy has shifted slightly, putting more emphasis on social and digital resources to help families during this time. This includes education on egg usage and storage, activities for kids and ideas for celebrating significant holidays at home as a family.
"We also maintained our new campaign launch, originally set for May 4. Our campaign –  Real Farmers. Real Eggs. – introduces two new farm families to Ontario consumers. We felt that consumers still want to know where their food comes from, so we have continued with our original plan."
Sponsorship is part of the Egg Farmers of Ontario's annual marketing plan. In addition to the OMHA, it sponsors a number of local, provincial and national athletes, including Team Homan (women's curling champions), Lois Betteridge (canoe/kayak Olympic hopeful), Valerie Grenier, Alpine skier and member of the 2018 Olympic ski team and Ryan MacGregor, Paralympic golfer. The organization also sponsors Rocks and Rings and Rocks & Rings Tournaments, a group designed to get students engaged and have fun while learning about the sport of curling.