Who has the bulk of alcohol ad spend?
Publicis controls the biggest share of global ad spend, while as a brand, AB-Inbev brings the most money into the market.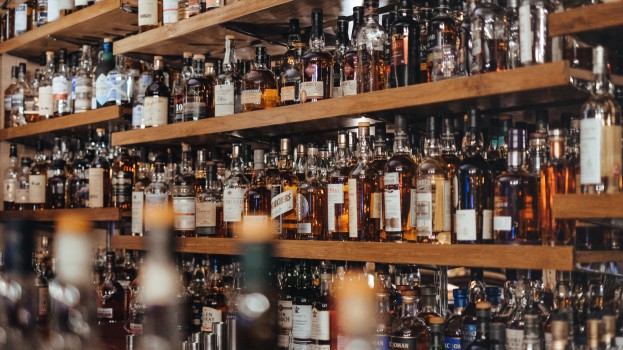 Balancing alcohol accounts can be tricky, with a small number of multinationals controlling a plethora of beer and spirit brands. Agencies have to be experienced in the respective categories, but also hold no conflict of interest. In its latest debrief, global firm RECMA looked at the sector to dissect who has what and how much.
As far as beer advertisers, AB-Inbev represents the biggest amount of spend (USD $1 billion). For agencies, however, Publicis and the Dentsu Aegis Network (DAN) lead the beer sector in global ad spend. Dentsu handles 68% of AB-Inbev's total spending through Vizeum in EMEA and North America (valued at USD $680 million). Another 20% of its spending is done through Publicis, with Starcom handling China and APAC and Zenith handling Colombia and Peru. GroupM, Omnicom Media Group and IPG Mediabrands all hold very small shares of AB-Inbev's spend as well.
Heineken is the second-largest ad spender globally for alcohol with USD $500 million. Carat and Starcom both hold large shares of that spend (37% and 33% respectively), covering multiple markets, while another 29% is held by independents (Canvas in the U.S., Mediaplus in Germany). Third-placing Molson Coors spends an estimated $420 million on media and is one of the only top brewers to have a Canada-specific agency. GroupM's Wavemaker handles the account in this market, which represents 4% of its global media spend (approximately USD $16.8 million).
For spirits, Diageo is the biggest spender at $360 million. Most of that spend is with Omnicom – largely through PHD (won in March 2020) with the exception of South Africa, where OMD holds the account. Dentsu Aegis Network's Carat also manages Chile and Peru.
There are no Canada-specific accounts for spirits with the exception of Pernod Ricard, which splits its media across every agency group for different countries. Havas handles Canadian spend.
Publicis Media is the group with the biggest share of alcohol ad spend under its remit. The group's management of Brown Forman's global account and almost all of Molson Coors spend, as well as Starcom's partnership with Suntory in North America, represents 31% of global alcohol spend (approximately USD $962.6 million). Dentsu Aegis Network is close behind with 29%, driven by its handling of AB-Inbev and Heineken.
OMG follows for ad spend share thanks largely to two global accounts: Bacardi (OMD) and Diageo (a PHD win in March 2020). The agency group handles 17% of global alcohol spend.
GroupM also has a smaller share in the alcohol sector via Campari (Mindshare), half of Asahi (Wavemaker) and one quarter of Pernod Ricard (Wavemaker Asia).
With 25% of Pernod Ricard for the U.K., Germany and its account in Canada, Havas Media clocks in at 1% of the global spend. Independent agencies represent 7% of local ad spend, with six players handling prominent alcohol accounts.