What does pitching look like amidst the Zoom boom?
From chemistry to data and how to manage talent, the pitch playbook has been completely rewritten.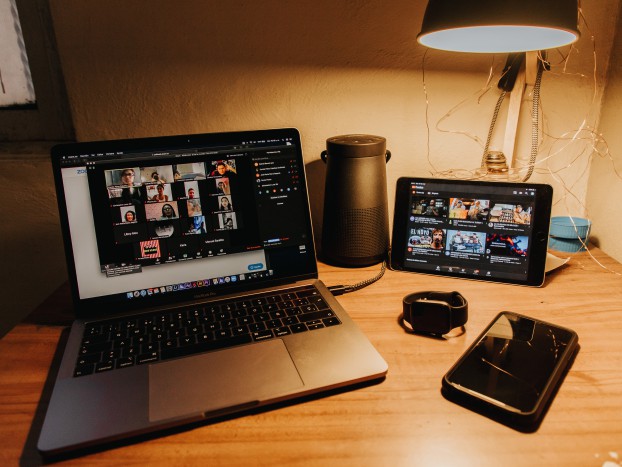 Pitching isn't exactly known for being a lean-back process – it means overtime, intense preparation and exhausting presentations to woo a client and their budget. But since much of society is in lockdown, forcing workers to stay inside and work from home, the dynamic has completely flipped in some aspects, and intensified in others.
MediaCom has just come off one global win – battery brand Duracell – and Alison Demelis, who heads up new business for the agency, says she's now in the midst of her fourth physically distanced pitch. She tells MiC she is starting to get the hang of the new era of pitching.
At Mindshare, however, CEO Devon MacDonald says that many of the agency's presentations were put on pause when the industry first went remote. "There was about a month where those meetings didn't happen," he says. Now, as clients start to understand the business impact of COVID-19, activity is picking up.
As agencies dive into what could be several more quarters of remote pitching, here's what Demelis and MacDonald have learned:
How team dynamics are changing and personalities are being tested
Some personalities thrive in this environment, says Demelis (pictured right), and others don't.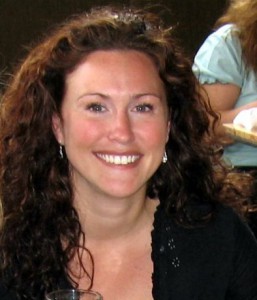 Behaviours that would have been considered okay in person don't fly as easily on video. For example, says Demelis, interjecting can seem like eagerness, not intrusiveness, in person. But in conference calls, she says, it's more conspicuous, and it's caused some people to rethink their approach. "Everybody has to learn to be a bit more patient, to take a bit more time to speak."
For MacDonald, a key trait he says employees are working on is brevity. "Everyone is sitting and waiting and staring at the camera. There's even more need to deliver a simple message. We've always said you don't want to have 10 bullet points on your slide, but now it's more important to keep people's attention." He adds that this is relevant outside of pitches as well.
Demelis says she sets up teams on WhatsApp calls during pitches. "I'll be watching a timer and I'll chime in on the chat and say, 'Hey, you need to speed this portion up,' or 'You need to stop and ask them for questions.' In that way, there's almost more guidance for the team."
Back to the chemistry lab
Both Demelis and MacDonald lamented the lack of in-person presence and say people take for granted how much body language builds chemistry.
"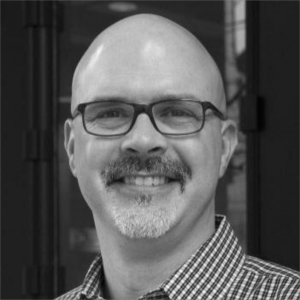 We use so much [of] our physical presence to communicate, which helps build comfort, build trust, provide empathy, express humility, instil confidence," says MacDonald. These days, you have what he calls the "Zoom bust" – head, shoulders, and occasionally some hands. "It's hard to tell what the vibe is in the room, what the energy is."
For Demelis, she misses what she calls the "laugh track" – the ability to play off one another in real-time means certain jokes and clever lines can land. "Everyone can see that something requires a giggle or a call-and-response," she says. Chemistry has to be more structured now, instead of relying on big personalities.
It's not just humour. Ideas also have to land. And Demelis says sometimes there are clients who don't even turn on their webcams. "If you're in a room, you can tell if eyes are glossing over, if someone doesn't care."
She says teams now have to step back and explicitly ask potential clients more questions. "We have to ask, 'Is this something you're interested in? Do you want me to continue?'" It means opening the doors to negative feedback, which is scary, she says, but necessary.
MacDonald notes that many who advance in their career will undergo formal presentation training, but now video training will likely become more common. "Talking directly to a camera and not having anyone respond to you – that's a real skill now," he says.
On keeping up with data and consumer attitudes
Choosing an AOR can often come down to access to data. But now, MacDonald points out, because so much historical data has been upended that even with existing clients, Mindshare is working overtime on coming up with new data and research for pitches and presentations.
"The modelling that we had in place is based on historical behaviour," he says. "We have new behaviour and new norms that we're identifying. We have to understand new attitudes and behaviours, because all marketers want to know what potential impacts could be."
Looking forward
Even as public places gradually open up, pitching is likely to stay largely virtual for some time. Many agencies are permitting a gradual return to physical office spaces, such as Publicis Groupe, which is asking people to work from home "as much as possible" even in markets where offices are reopening. And in-person meetings with external people may be even slower to return.
MacDonald has noticed "new optimism" coming from clients as they begin to understand business impacts and develop new plans. It fills him with hope for the shop's future, even if things are different.
More than anything, says Demelis, clients want what consumers want: to feel comfortable. "Changing an agency in the midst of chaos, there's not only a lack of certainty in terms of their business, there's a lack of certainty because agencies are laying people off. We can talk about data and research all we want, but companies also want to just feel stable and comfortable."