Quebecor launches new native ad format on 15 sites
The native tile ads are now available on a range of premium French-language sites with two English titles to follow soon.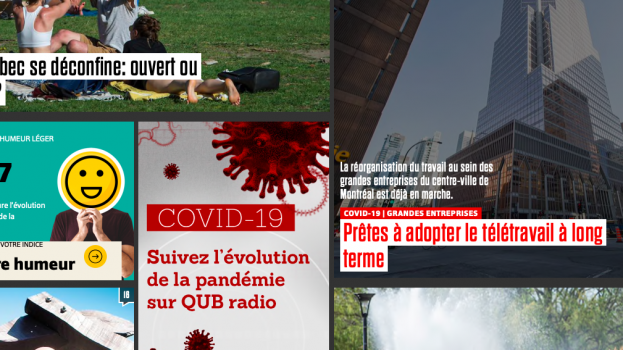 Quebecor has launched a new ad format that enables advertisers to reach more 90% of French-speaking Canadians, according to the company.
Native tile ads are now available on the home pages of more than 15 premium sites including Le Journal de Montreal, Le Journal de Quebec, TVA Sports, Le Sac de Chips and Salut Bonjour. English-language titles for Style at Home and Canadian Living magazines will be added in the next few months.
The ads follow the style of each of the publication homepages and when clicked, take users through to client content within the premium publication. Renaud Langlois, director of digital operations at Quebecor, says, "When you talk about native marketing, the concept is you have an advertiser message blended with the publication's premium content."
He says the native tiles are a very different channel for a different objective with high engagement rates about four times that of regular banners. They let an advertiser tell their story with the added benefit of a high level of engagement and proximity to premium content. "They're different than a simple banner, more performance oriented. They let the consumer decide if they want to learn more about a brand, particularly when an advertiser wants to talk about its product."
Native tiles are available through direct as well as programmatic buys. They are also available on Le Guide de l'Auto, Clin D'œil, 7 jours, Billie, Silo 57, Pèse sur Start, Tabloïd, Coup de pouce, and Recettes du Québec. They are coming soon to the TVA Nouvelles site as well as its English-language magazine sites.