9-1-1 finale takes it: Numeris
Some of the most popular shows of the spring have now concluded for the season.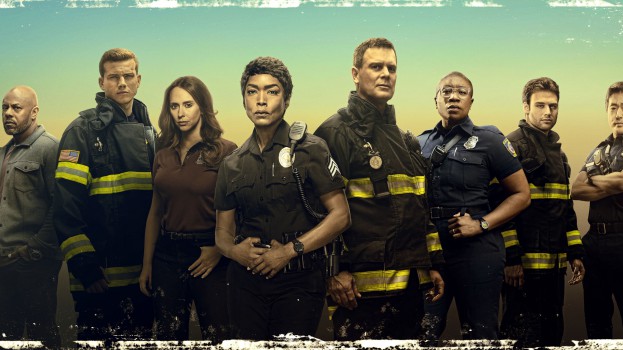 As midseason TV comes to a conclusion, 9-1-1 capped off its season with an average audience of 2.41 million viewers for the finale.
That made the Global drama the highest single-night program for the week ended May 15. It was followed by another finale, Survivor, which also hit a high at 2.39 million viewers. The week's top five was rounded out by Station 19, The Masked Singer and Canadian original Transplant.
Although audiences have been strong throughout the pandemic, several of the highest-rated shows did come to an end in recent weeks. The Good Doctor broke records with its season finale in March, while The Rookie and Grey's Anatomy ended on high notes in the last month and now 9-1-1, Survivor and others have concluded their successful runs (The Masked Singer concluded on May 20 and thus its final numbers will be included in next week's Numeris report).
Summer TV tends to see a slight drop in views most years, although numerous reports from the likes of Mindshare and Corus show that Canadians are still interested in television. While not all summer favourites – like The Bachelor – will be returning to the airwaves, other big ticket series like America's Got Talent and World of Dance have successfully concluded production and will return to the airwaves.
Canada (Anglophone)
1. 9-1-1 on Global Monday at 8 p.m.: 2.41 million viewers
2. Survivor on Global Wednesday at 8 p.m.: 2.39 million viewers
3. Station 19 on CTV Thursday at 9 p.m.: 2.21 million viewers 
4. The Masked Singer on CTV Wednesday at 8 p.m.: 2.08 million viewers
5. Transplant on CTV Wednesday at 10 p.m.: 1.43 million viewers
Quebec (Francophone) 
1. Tout le monde en parle on SRC Sunday at 8 p.m.: 1.29 million viewers
2. Les chefs on SRC Saturday at 7 p.m.: 856 million viewers
3. Infoman on SRC Thursday at 7:30 p.m.: 848,000 viewers
4. La recrue on TVA Wednesday at 8 p.m.: 823,000 viewers
5. Ciné-extra on TVA Saturday at 6:30 p.m.: 730,000 viewers
Montreal (Anglophone)
1. Station 19 on CTV Thursday at 9 p.m.: 89,000 viewers
2. The Masked Singer on CTV Wednesday at 8 p.m.: 83,000 viewers
3. Who Wants to be a Millionaire on CTV Thursday at 8 p.m.: 61,000 viewers
4. 9-1-1 on Global Monday at 8 p.m.: 60,000 viewers
5. Ellen's Game of Games on CTV Thursday at 9 p.m.: 49,000 viewers
Toronto/Hamilton
1. Survivor on Global Wednesday at 9 p.m.: 526,000 viewers
2. The Masked Singer on CTV Wednesday at 8 p.m.: 508,000 viewers
3. 9-1-1 on Global Monday at 9 p.m.: 499,000 viewers
4. Station 19 on CTV Thursday at 9 p.m.: 385,000 viewers
5. Who Wants to be a Millionaire on CTV Thursday at 8 p.m.: 349,000 viewers
Edmonton
1. 9-1-1 on Global Monday at 9 p.m.: 101,000 viewers
2. Survivor on Global Wednesday at 9 p.m.: 96,000 viewers
3. The Masked Singer on CTV Wednesday at 8 p.m.: 70,000 viewers
4. Station 19 on CTV Thursday at 9 p.m.: 65,000 viewers
5. Global News Morning Saturday at 7 a.m.: 64,000 viewers
Calgary
1. 9-1-1 on Global Monday at 9 p.m.: 126,000 viewers
2. The Masked Singer on CTV Wednesday at 9 p.m.: 93,000 viewers
3. Survivor on Global Monday at 9 p.m.: 87,000 viewers
4. Station 19 on CTV Thursday at 10 p.m.: 83,000 viewers
5. Transplant on CTV Wednesday at 8 p.m.: 62,000 viewers
Vancouver/Victoria
1. The Masked Singer on CTV Wednesday at 8 p.m.: 262,000 viewers
2. 9-1-1 on Global Monday at 8 p.m.: 236,000 viewers
3. Survivor on Global Wednesday at 8 p.m.: 229,000 viewers
4. Station 19 on CTV Thursday at 9 p.m.: 206,000 viewers
5. Who Wants to be a Millionaire on CTV Thursday at 8 p.m.: 144,000 viewers