Who's pulled (and pushed) radio spend during COVID?
Edmonton has had perhaps the easiest go, but times are tight everywhere.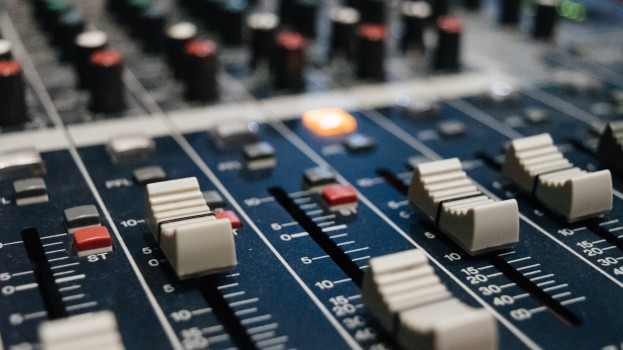 Radio advertising, as with most other media channels, has been impacted by the COVID crisis. A report from Adease Media Intelligence looks at the top  radio advertising categories between the week of March 9, the week before sweeping stay-at-home orders, through to May 10, when some provinces began laying out their pathways to a new normal.
There was, as expected, a massive decrease in the overall volume of Radio Advertisement. During April 13 to 19 as compared to the week of March 9, radio advertising activity across Canada was down by almost half at 45%.
After a general decline over the first six weeks, there have been signs of a very small rebound. By the week ending May 10, radio advertising had recovered by 5%.
Changes have affected all major Canadian markets in slightly different ways. During the first month of the COVID crisis, Quebec City and Montreal saw the largest drop in radio advertising.
Although advertising has started to increase across the board, not all markets are equal. By the week of May 10, Vancouver was up by 1%, Edmonton by 4%, Montreal grew by 6%, and Ottawa up by 7%. Quebec City advertising jumped by a whopping 30% while Calgary increased by 5% and Toronto only by 3%.
Looking at advertising categories, during the week of April 16, 12% of ad categories stopped radio advertising completely across Canada.
By the markets
Vancouver
The market saw a 39% drop between the beginning of March and the beginning of April. Some categories went down and stayed down; for example, by May 10, the finance category had largely stopped advertising in the city. Restaurants had initially declined by 27% during the first month, driven partially by a complete withdrawal from McDonald's and Tim Hortons' 30% decline. That downward trend continued into May.
And while automotive services increased radio advertising have begun increasing, local dealerships have further decreased. Meanwhile, home improvement stores increased dramatically, driven by big buys from chains like Lowe's.
Calgary
Calgary radio experienced a 39% decline comparing the weeks of March 9 and April 13. Like other markets, all fitness clubs dropped advertising and 20% of categories, including utilities, stopped advertising altogether. These categories remained absent during the week ending May 10.
However, during April, just over one-third of advertising categories actually advertised more. Canadian Tire led retail with a 39% share while Walmart was a close second at 29%. In May, home improvement stores doubled their advertising activity over April.
Montreal
The Montreal market saw the second-largest initial decrease in advertising with a 46% reduction during the week of April 13. Almost a third of categories receded from radio entirely, including travel services and casinos and resorts. Almost two-thirds of top Montreal advertisers decreased their volume. Automotive dealership association group ads fell the most, 99%. Mercedes-Benz and Subaru were the only two remaining with sponsorship mentions. Furniture retailers decreased 64% with Dormez-Vous accounting for more than 90% of the activity.
In May, furniture continued to recede and restaurant advertising, which was down 58% in April, slipped even further but automotive dealers made a significant comeback, rising from 58th to 7th in overall ranking. The most notable increase in advertising in Montreal in April was the Government of Quebec with a jump of 472% – and they continued to substantially increase their advertising during the week of May 10, increasing its spend by a further 16%.
Toronto
In Toronto, advertising as a whole was down by 43% in April. The Government of Ontario was by far the biggest advertiser for the month, jumping by an astounding 425% over March advertising, with COVID-19 messages. By the week of May 10, radio advertising in Toronto had slipped a little more – down 46% from the pre-COVID numbers.
Ottawa
In Ottawa, almost a quarter of categories stopped advertising all together in April. Of those that continued to advertise on radio, almost two thirds advertised less. Government continued to lead spending in May, up even more from the 583% increase in April.
Edmonton
Edmonton lost only one-third of its advertisers by April 13, less than any other market in the country, and only 16% of advertising categories completely stopped advertising, including bank insurance, medical supplies and employment services. Some major brands pulled back entirely, but only half of the categories in Edmonton decreased their activity. Local automotive dealerships were down by only 17%, which was much lower than the national average of 79%.
The week ending May 10, saw an almost complete resurgence of health clubs, lotteries and casino radio advertising; Edmonton saw significant increases in automotive, home improvement services and home improvement retailers in May over April. Even sporting goods saw a slight resurgence during the week of May 10.