Standard Media Index expands to Canada
CEO James Fennessy says the company, which provides ad spend data across various media, helps make agencies and media owners more competitive.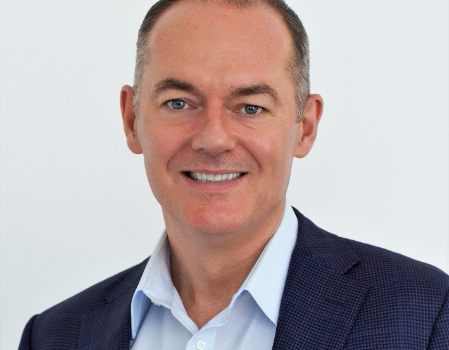 Agencies, brands and publishers in Canada have a new resource to look to for data and insights about ad spending data.
Standard Media Index has officially launched a Canadian outpost and website. SMI is an 11-year-old company launched out of Australia, with Canada being its fifth market. CEO James Fennessy describes it as a consortium model among all of the market's agencies.
"The business model and the problem we really solved was that businesses had a lot of issues harmonizing their own spend data and applying their resources against that," he explains. "We went along and said, 'we'll take that off your hands.'"
SMI draws on agency invoice data to identify trends across media vendors related to audiences, ROI and more. Fennessy says its services are relevant not only for agencies, but also for brands and the media platforms themselves.
For brands, it offers insights into where their ad spend goes, which can help them optimize their planning, says Fennessy. And for media owners, it enables them to better understand competition and their share of the market in an increasingly digital world.
When asked how media owners responded to SMI in other markets – and how they felt this affected their competitive advantage, with others able to get better insights into their rates and revenues – Fennessy says media owners are generally very eager to participate. "They already have a good understanding of their own revenue and audiences, but what they don't have is an understanding of how they match up against the other guy in terms of market share. That's been a case for all of the U.S. network groups, and we've had a lot of interest from Canadian publishers already. Both on the buy and sell side, they'd readily admit that the Canadian marketplace is a little opaque."
Although most of its work is still being done through its U.S. team – the COVID-19 pandemic has made it difficult to assemble a full team – SMI is already working with most major agencies and groups in Canada. Publicis, Omnicom Media Group, GroupM, Dentsu Aegis Network, Havas, IPG Mediabrands and Horizon are all on board. According to RECMA's count of the Canadian market, those agencies and groups represent 94% of national brand spend in Canada, or approximately $7 billion.
SMI is currently on the hunt for a Canadian country manager, and its New York team is working on onboarding clients virtually. When asked about how the pandemic is affecting its activity – ad spend is down from most major brands – Fennessy says it's actually creating a lot of work for SMI because the demand for objective market research is so high.
"We're finding in the U.S. that we've never been busier. On the agency and the publisher side – our data comes out every month, released two weeks after the end of each month – people are really desperate for accurate, granular and high-quality data sets. Our Canadian data goes back two years, so yes, what happened in 2019 or 2018 isn't that relevant right now, but what is relevant is what happened in March, April and May. What's happened to pricing? We have all that."