News Media Canada creates a made-in-Canada programmatic network
The Maple Network Exchange was conceived to help advertisers hit a "sweet spot" with Canadian news readers.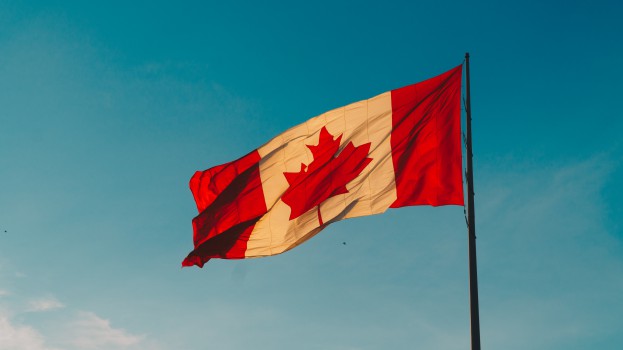 News Media Canada has launched a made-in-Canada programmatic platform for advertisers wanting access to a majority of Canadians via the country's most trusted news media sites.  The Maple Network Exchange (MNE) offers advertisers premium inventory through a self-serve platform that also provides dynamic, immediate and transparent measurement and reporting of spend and results. The platform is powered by Montreal-based District M, a Canadian ad exchange company using Canadian technology.
John Hinds, president and CEO of News Media Canada, says, "There were a number of factors including the current challenge in advertising that made us get together to do this to help the industry. One of the catalysts was when the federal government talked about its COVID-19 campaign and how it was trying to place the majority of its advertising on Canadian platforms. We thought we could make their job easier. That was the start of it."
He also mentioned a recent U.K. study that found that only 50% of every programmatic ad dollar actually ends up going toward the platform. Hinds says according to the report, little bits of spend go to various places and fees (including a 15% space that the study found was an "unknown delta"), meaning advertisers might not always get the most bang for their buck. Through the Maple Network Exchange, Canadian advertising dollars can be more efficiently used in Canada to reach premium Canadian audiences.
This first phase of the platform launch is supported by an alliance of 10 Canadian news media publishers with a combined audience that reaches nearly 32 million monthly unique visitors or nearly 85% of the Canadian population. The platform enables marketers to buy one title or the entire network.
The publishers in the first phase of the Maple Network Exchange include Black Press Media, Brunswick News Inc., Glacier Media, The Globe and Mail, La Presse, Metroland Media Group Ltd., Postmedia, Torstar, Village Media and the Winnipeg Free Press.
Hinds says News Media Canada is looking to expand the network to other Canadian news publishers because it's good for advertisers and good for country. "One of the things the current crisis has taught us is that people seek out and want trusted information. We've never seen so much demand for news yet, at the same time, the fall off in advertising. It's one of the great challenges of the industry. I think that's part of it too. We do really feel we can deliver our audiences and that they trust the ads they see on our sites."