St. Joseph merges magazine divisions, ups Ken Hunt
The new president and publisher says the company has a much more national focus now, a stark contrast to its "Toronto-centric" roots.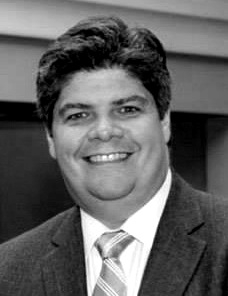 One year after it acquired a slate of magazine titles from Rogers Media, St. Joseph Communications has formally merged its original publications – Toronto Life, Fashion, Ottawa Magazine and others – with the former Rogers titles, which include Flare, Chatelaine (English and French), Maclean's and others under a unified operating structure.
The existing and acquired portfolios, newly minted president and publisher Ken Hunt tells MiC, were formerly known as the "media" division (St. Joseph's original titles) and the "legacy" division (Rogers' former titles). Now, both rosters will be known as SJC Media, with Hunt at the helm.
"Ultimately, it doesn't make a lot of sense to have one company with two magazine divisions, and this happened to come at a time when Sarah Trimble, who is the EVP overseeing that division, announced that she'll be leaving later this year," explains Hunt. Trimble said she is stepping away from St. Joseph to focus on her family before possibly pursuing a more entrepreneurial path, specifically in the technology field. During her downtime, she will assist with the transition for St. Joseph.
The move is about more than just changing offices (when people begin working out of offices again) and putting a new label on things. The fabric of the company has fundamentally changed since taking on these new publications, says Hunt.
"In our previous world, Toronto Life was the centre of our universe and we were very Toronto-centric," he explains. "With titles like Maclean's, Chatelaine and Today's Parent, those are national brands. We now have a much more national outlook as a company."
The past year was spent merging the properties from a back-end perspective – accounting, management, tech, and other support and service departments have all had to catch up. Hunt now says part of his big job for the rest of the year will be to bring the two cultures together in terms of sales and editorial. Staff will still report to their respective magazines, he says, but he will have the task of bringing them together under one larger corporate umbrella.
Hunt started his publishing career as an editorial intern at Toronto Life in 2003. Five years later, he co-founded digital media company Ink Truck Media, which was acquired by St. Joseph in 2011, bringing Hunt back into the fold. He's held several senior positions over the years including publisher of Toronto Life and, more recently, publisher of St. Joseph's original portfolio.