Stingray radio revenues drop 12% amidst pandemic
The company began implementing cost-saving measures in the early days of COVID, and now says some of those measures will be permanent.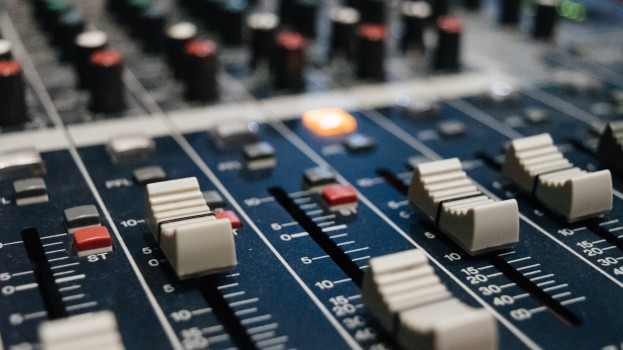 Stingray has spent the last three years building toward a more diversified revenue model, adding in ad support from its acquisition of radio stations, expanding on its subscription offerings and more. However, that increased investment in ad-supported media didn't quite pay off this past quarter.
The company's Q4 results showed a 6% decline in revenue, coming to $68.4 million. This was driven primarily by the initial impact of the COVID-19 pandemic on radio revenue.
Radio revenue itself decreased by 12% to $29.9 million, and broadcasting and commercial music revenue by 0.6% to $38.5 million (the company did report organic subscription growth for its music services, however it said it terminated some "lower-margin" services and products resulting in lower revenues). The quarter measured only covers up to March 31, just over two weeks after the official declaration of the pandemic and the subsequent mass cancellation or delay of advertising campaigns.
Eric Boyko, president, co-founder and CEO said in the company's statement that revenues continued to decline beyond the measured period – consistently throughout April and "to a lesser extent in May."
Boyko outlined some of the "significant cost-saving initiatives" in order to maintain the fiscal position it took in the very early stages of the crisis, cutting operating expenses by "tens of millions, of which part will be permanent." Stingray issued just under 100 temporary layoffs, and Boyko himself took a temporary salary cut, reportedly at 75%. The company did not specify which measures it is looking to make permanent.
Stingray expects to see the benefits of its cost-saving measures in the first quarter of 2021. "Until we have better visibility, our short-term capital allocation will mainly focus on reducing our debt level and maintaining our dividend," said Boyko.
After the measured quarter ended, Stingray introduced the Stingray Stimulus Plan, which saw it give away a minimum of $15 million in radio advertising grants. Boyko issued an update on the program in the financial results, saying the response from ad clients has been "overwhelmingly positive" and has allowed its sales to to "re-engage [in] fruitful discussions with current and new customers."
It wasn't all bad news for the company; adjusted EBITDA increased 25.9%, up to $28.2 million for the quarter. And, for the full year, revenues were up by 44.2% to $306.7 million, up from $217 million, and adjusted EBITDA increased 63.5% to $118.1 million.