Postmedia creates marketing grant as part of 're-opening' strategy
Marketing grants and matching programs are aimed at helping smaller businesses get back on their feet.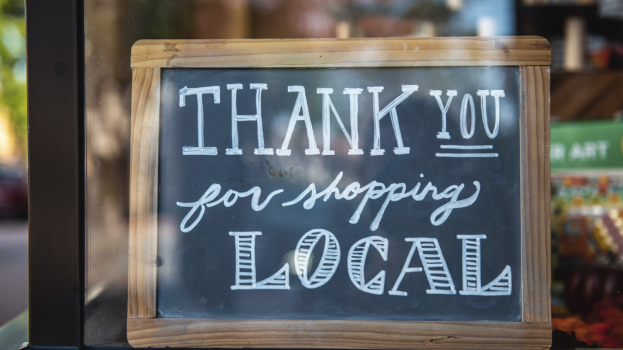 The COVID-19 pandemic is still far from over, but there have been signs of a new normal settling in. Foot and vehicle traffic is up in many areas. Some Canadian jobs have recovered. And in a few places, some businesses are allowed to reopen – but not all.
Postmedia CEO Andrew MacLeod knows this, and he says the company is in a position to help. "I think we should use our platforms to build awareness and support all industries," says MacLeod. "Certainly the hardest hit ones."
Postmedia will take two major approaches: first, it will extend a direct olive branch to industries that "don't necessarily have the cash right now to spend on advertising," like food, tourism and hospitality, says MacLeod, adding that a full advertising grant will be given to select applicants; and second, the company will help industries that have been hard-hit but not completely decimated – retailers that have had to move to e-commerce, for example – through a new matching program.
For the latter program, Postmedia plans to match the number of ads purchased on its platforms by certain hard-hit advertisers. There will be some subjectivity, MacLeod says, which is why the company isn't committing to a specific dollar or percentage amounts. "If they spend X, we'll spend Y. We'll have to look at things on a case-by-case basis."
In addition, Postmedia will launch an editorial series, Reopening Canada. The series will focus on various cities and communities and inform readers about how businesses are re-opening, new guidelines, new rules, new ways to access products and more. "Our aim is to tell stories about how the pandemic has changed their industries, or harmed them, so that people are more aware of the ways in which it's been challenging or devastating."
Postmedia hasn't been immune to that devastation. Revenues have taken a hit across the company – Q1 saw revenue dip by 16.5%, but since then (Q1 only spanned up until March 31), the company confirmed that revenue has fallen more than 30%, thus allowing it to qualify for the federal government's 75% wage subsidy. But even with those assistance funds, Postmedia still had to make sacrifices – it permanently cut 15 community publications and some 30 employees along with that. It also proposed a temporary cut to some wages, however that reduction was rejected by the numerous unions representing workers, which resulted in another 40 staff cuts.
Postmedia is hopeful that as it and the advertisers it's helping begin to emerge from the pandemic, there will be a sense of goodwill. "[The grants] don't help us at all, commercially – we're just giving it away. Technically there's no benefit, except that I believe people will remember who stuck by them when the chips were down," says MacLeod.