Smart speaker ownership passes 25%, AM/FM holds steady
The annual Infinite Dial study showed that Canada is one of the most active markets in online audio listening.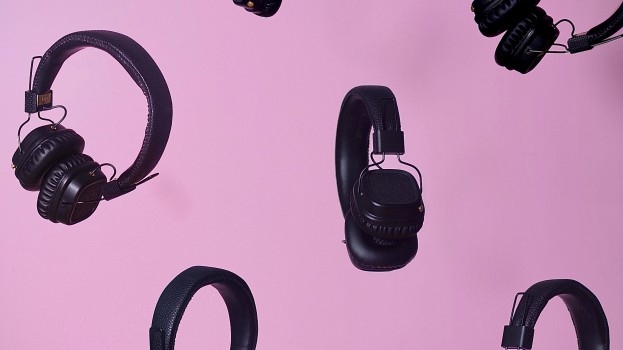 The introduction of unlimited data plans by Canada's major three mobile carriers last June has had a significant impact on growth of online data consumption – leading directly to increases in online audio listenership and smart speaker ownership. The third annual Infinite Dial 2020 Canada study was released last week by Edison Research and Triton Digital with details about media device ownership, radio, smart speakers, online audio, in-car audio and podcasting among Canadians.
When it comes to smart speaker ownership,77% of Canadians are aware of smart speakers and 26% own one versus the U.S. with 24% ownership.  Google is the most popular brand with 74% ownership, followed by Amazon Echo at 65% and Apple Home Pod at 41% (many respondents report owning more than one). Amazon leads in the U.S., with Google the runner-up.
AM/FM radio listenership remains stable at 69% of Canadians listening last week and 14% listening to AM/FM online. Monthly and weekly penetration of online audio in Canada now surpasses that of the U.S. in those 18+. Monthly online audio listening in Canada also exceeds that in the U.S., at 70% compared to 67%. In fact, Canada listens to more online audio than any of the other four countries surveyed by Infinite Dial.
Audio brand awareness is led by Apple Music at 79%, followed slightly behind by Spotify and Google Play Music. Amazon Music, iHeartRadio and SoundCloud are in slots four through six. Canadians listening to online audio last week tuned to Spotify (which reached 28% of respondents), Apple Music (13%), Google Play Music (11%), Soundcloud (10%) and Stingray (9%). The remaining 19% either did not tune into online music services in the last week or tuned into a different service.
Canadians say that time spent listening to online audio replaces over-the-air AM/FM radio (34%), not taken from other sources (32%), owned music (30%) and SiriusXM (4%). AM/FM radio is the number one source of in-car audio at 78%. Podcasts, online radio and SiriusXM usage ranged from 27% to 13% in cars. The percentage of Canadian drivers/passengers with an in-dash, internet-enabled information and entertainment system is approaching one in four compared to 18% in the U.S.
Monthly podcast listening is equal in Canada and the U.S. at 37%, but more Canadians listen on a weekly basis, implying that awareness is similar but regular, habitual listening is higher north of the border. They listened to an average of six podcasts weekly. Canadian podcast listeners are 60% male and 40% female and are predominantly aged 35 to 54 (41%), followed by 18 to 34 (35%) and 55+ (24%).
Podcast consumption in Canada, as a percentage of the population 18+, now equals that of the US. Most podcast listening is done by a tablet/smartphone/portable device 74% with 26% via computer.  An overwhelming 81% listen to podcasts at home.
The Infinite Dial 2020 Canada study was presented by Tom Webster, SVP of Edison Research and Stephanie Donovan, Triton Digital's SVP publisher development North America. The research was in field in the first quarter of the year so does not reflect in-quarantine trends. The phone survey, designed to allow direct comparisons between Canadian and U.S. markets, was conducted with 1,076 Canadians aged 18 and older, in English and French.