Colette Watson to depart Rogers Sports & Media
Julie Adam will expand her role to include broadcast, filling the gap left by Watson.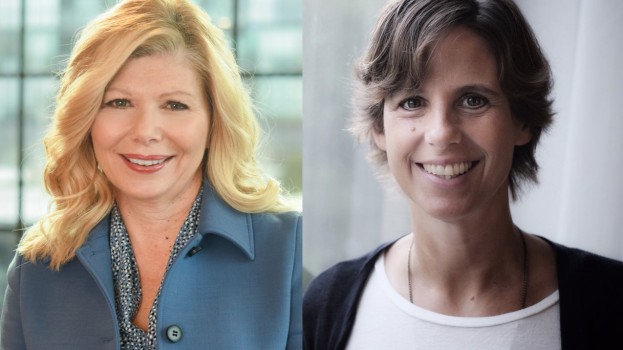 Colette Watson, who has been with Rogers Sports & Media for 30 years and in the role of SVP of television and broadcast operations for six years, will officially depart the company on June 15.
Assuming her former position will be Julie Adam, current SVP of radio and audio. Adam will expand her portfolio and become SVP of TV and radio the day after Watson's departure.
Adam currently oversees Rogers Sports & Media's 56 radio stations and two podcast networks. Starting next week, she will also be responsible for overseeing the business and development of Citytv, Omni, FX/FXX, Outdoor Living Network, the 30 local Rogers TV stations within the network, as well as broadcast operations. Her duties will not include oversight of Sportsnet, which is headed up by network president Bart Yabsley.
Watson's career includes work in the cable, media and regulatory areas. Her highlights include lobbying the CRTC to allow vertically integrated companies to move funds to over-the-air TV from community television, winning the license for Omni Television, and returning Citytv to profitability.
As for Adam, her tenure with Rogers also goes back to the 1990s. She transitioned from a producer and on-air personality to a program director with stations such as Kiss 92.5 and CHFI before taking on a broader programming role with Rogers. She's been in her current SVP position since 2015 and assisted in the expansion of Rogers' audio assets including overseeing the launch of the Frequency Podcast network and acquiring Pacific Content.
Recent acquisitions for Rogers' conventional network Citytv include legendary animated sitcom The Simpsons, the Chicago procedural franchise and ABC drama A Million Little Things.
Rogers has experienced the economic effects of COVID-19 in recent months. While its cable and wireless business continued more or less uninterrupted, media dropped 12% year-over-year to $412 million in Q1 (ended March 31), with adjusted EBITDA down 1%. The drop was largely related to the cancellation or suspension of live sporting events, although the concern of brands pulling ad spend is a concern for most media companies.