IGTV revving up to chase mobile ad dollars
Canadian buyers and content agencies see value in the proposition, which will see ads placed between a preview and a longer video.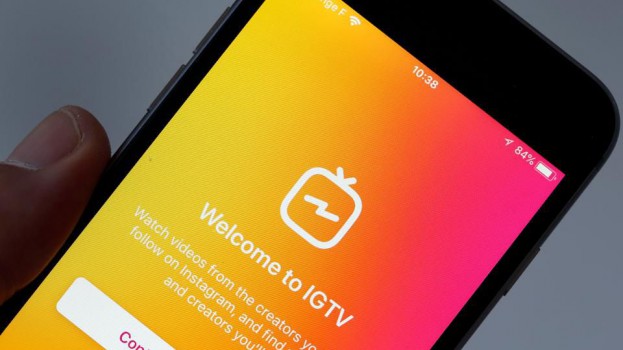 Instagram's long-form video application, IGTV, is lining up to be in contention for mobile ad dollars and is now testing skippable and non-skippable ads. The testing phase is limited so far – it's limited to a select number of U.S.-based creators for now – but involves some big brands, including IKEA, Puma and Sephora. And buyers in Canada see potential in the format.
The ads range up to 15-seconds and appear when users click to watch IGTV video. According to reports, 55% of ad revenue will go to the creator of the IGTV video – a similar split to YouTube.
Ads will be inserted after users first watch a video preview in their main Instagram feed. Once the preview ends, users will have to click to watch the rest of the IGTV video – that's where the ad will be placed. It's differentiated from a pre-roll ad, in that users get a small taste of the video they want to see, before the ad comes along.
Amanda De Fields, VP of digital strategy at VMC Media, says, "It definitely has a ton of potential to become a very big audience driver for many of our advertisers at VMC once it gets out of beta. I think it is very smart to test both a skippable and non-skippable format and their preliminary effort to measure both consumer and creator response early, which will be key in the success for these placements in the long term."
Dervla Kelly, SVP of marketing and So.da, Corus' social and digital content arm, says the agency has been experimenting with IGTV for a short time, including the virtual learning series Check the Technique. For Corus' part, it's seen strong audience engagement ever since Instagram enabled users to preview the content in the main Instagram feed.
"While monetization via IGTV is not yet available in Canada, we're continuing to roll out content to build our audience engagement with the format, and this month will launch our first branded content series in partnership with Dairy Farmers of Ontario and No Fixed Address on our Complex Canada channel."
Kelly says, "With changes to both types of content being produced, as well as how audiences are engaging right now on social media, creating ad messaging opportunities for brands to position messaging within related creator content will definitely be a strategic imperative on social media. It ensures that advertisers can connect with consumers while they are in the right mindset and make video ads on social even more valuable."