Blog: When tourism restarts, how can media adjust to new needs?
The ACA's Chris Williams on how improving marketing tools for local businesses can go a long way in rebuilding the economy.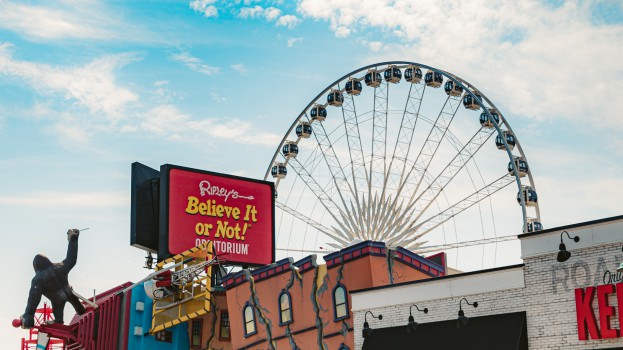 Planning local tourism is an essential component to rebuilding a healthy economy. Improving marketing options for local business is an important ingredient.
Once you step past your threshold towards a destination near or far, you are in the hands of kind strangers who will feed, entertain and provide you with a pillow. In Canada, this is big business, employing 1.7 million and attracting $90 billion to the economy. Those numbers are now a thing of the past, but it doesn't have to be that way.
The uncertainty we are living with right now will not last forever. While it might seem trite to start thinking about travelling anywhere, creating a plan to get Canadians travelling locally in Canada does three things: First, it gives the traveller permission to focus beyond what we have now. Second, it can reorient spending to where it will be needed. And, most importantly, it results in building shared prosperity. Anticipating renewed tourism demand, the local tourism operator needs to demand better marketing tools and data to position themselves for the rebuild.
But when the demand for tourism and adventure renews, the local tourism operator will face more aggressive competition for consumer revenue. Meanwhile, media suppliers are desperate to secure those tourism promotional budgets. Now is the time for media to improve their marketing tools and data offerings focused on local tourism needs. There are two things (among many) that need to be fixed: location data and quality of self-service platforms.
Trips are about location: where the consumer is and where they could be. While mobile media has enabled location targeting it's not as helpful as once thought. Ideally, ad targeting would provide two locations within privacy limits, the home(ish) location and the roaming location. The consumer's home location is important because it is tied to a massive amount of postal code marketing infrastructure. Although my roaming location may pass through Rosedale, my socioeconomic profile doesn't change.
Marketers should be given the option of targeting by home location. Further knowing the difference between the two locations helps to identify them as travellers giving the marketer success metrics on duration, length and spending of the trip.
Smaller tourism businesses are often heavily reliant on self-serve media platforms. Not all can employ dedicated marketing resources, nor do they all have the budget clout to find media opportunities, especially when those target audiences are further away.
Democratizing media buying isn't as deadly as democratizing surgery; however, easy-to-use interfaces deceptively oversimplify the trade and can lead to wasted effort. The need is clear for self-serve platforms with a broad range of media options that include radio, print and direct mail.
Measurement definitions need to be clearly explained, especially when they are not aligned to industry standards. A misallocated media budget is lost potential business, something that companies can ill afford now and even less so when restrictions are eased and opportunities open up.
Let's remember: "Good advertising builds sales but great advertising builds factories."
Chris Williams is VP of digital for the Association of Canadian Advertisers