What does brand safety look like in 2020?
News is controversial, uncomfortable and oftentimes grim – which is why GroupM has updated its brand safety playbook to address how to buy around it.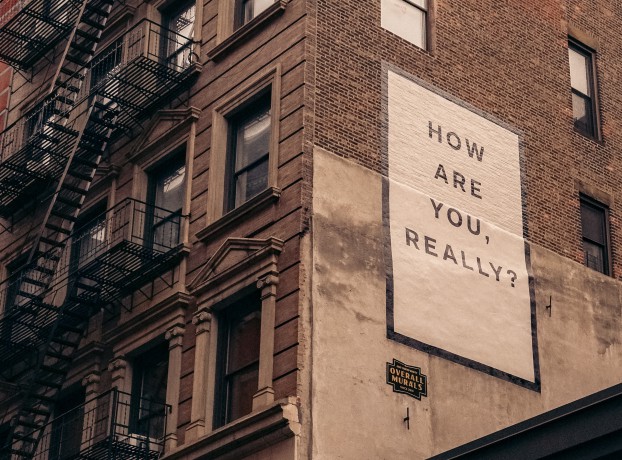 "Many news organizations, particularly local newspapers, were literally on their knees going into this year," says John Montgomery. "And then COVID happened."
Montgomery, GroupM's global EVP of brand safety, isn't only referring to the pandemic-induced business closures that caused ad revenue to dry up across various publications. He's also referring to a trend that emerged at the outset of the pandemic – programmatic and digital advertisers blacklisting terms such as "coronavirus" and "COVID," as they worry about putting ad spend alongside hard news, which has become increasingly grim, complex and bleak.
Montgomery acknowledges that the last two weeks, during which protests emerged worldwide in opposition to racism and police brutality, have made news an even more contentious environment for advertisers. "You see these [keyword] blacklists that keep growing and growing," says Montgomery. While some outlets have reported terms such as "black lives matter" and "BLM" being blacklisted, Montgomery says this isn't a common report he gets from trade desk partners – however, he adds, terms like "rioting" and "looting" are more likely to be blacklisted.
That trend of growing blacklists, as well as the changing media landscape, prompted GroupM to issue an updated "playbook" when it comes to brand safety, helping guide companies through digital buying in an era that feels anything but straightforward. New areas for the playbook, which was originally released last summer, include gaming, connected television, digital OOH and, of course, hard news specific to issues like COVID-19.
The heart of the playbook remains the same, says Montgomery, which is to guide brands to good decisions while also propping up the news industry. "We have, for the last couple of years, been concerned about the demonization of news overall," he says. "In 2017, when we started the brand safety practice, the concern about adjacency to inappropriate content really started with YouTube and UGC. But it quickly moved across to clients not wanting to be seen near anything controversial, or any bad news."
No news is bad news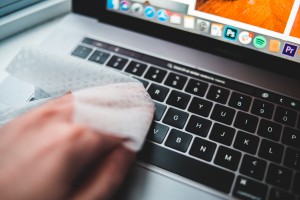 Montgomery says there's "no real substance" to the idea that being seen alongside bad news is "bad news" for a brand. Avoidance hurts local news ecosystems, he says, and those consequences are further reaching. "When there is no local newspaper in a community, there is more corruption, less accountability."
Be more specific with keywords, he says, instead of abandoning news entirely. "It's not likely to be harmful anyway, but if you want to avoid that really bad hard news, you might consider blocking out keywords like 'coronavirus death toll' instead of just 'coronavirus.' You're avoiding it in a sophisticated way instead of just taking a hard, blunt instrument to it."
One of GroupM's verification partners, Integrated Ad Sciences, found that between March and May, there was an 80% reduction in the avoidance of news by digital advertisers, so Montgomery says there have been positive steps. But because there's been another rush of difficult, controversial and often violent news with the recent string of protests, Montgomery says this apprehension is likely to remain an issue that clients need guidance through.
Rolling in the deep (fakes)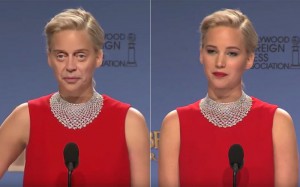 As political news gets more controversial, Montgomery says there's also an increased concern not just about run-of-the-mill "fake news" sites, but also on deepfakes that can appear to show completely manipulated videos. While GroupM isn't aware of it having been used against brands negatively, Montgomery says the industry is approaching a time when it could be. The main risk, he says, is in deepfakes and more sophisticated fake news being used to sow misinformation about a brand by competitors, disenfranchised employees or activists.
Brands should be vigilant about the potential for deepfakes, says Montgomery, but the advent of such sophisticated fakery should also prompt them to be more transparent with their transactions and proactive with preserving their core assets.
Be vigilant in e-sports sponsorships
Another new factor added to the playbook is gaming, which Montgomery notes has been on the rise since the beginning of the pandemic. Gaming can be complicated, he says, mainly because there are so many ways and platforms advertisers can buy – including in-game advertising, e-sports sponsorships, ads in gaming news, and working with gaming influencers. Violence and language are some of the primary concerns for in-game sponsorships and "there's the added element of all the fakery and fraud in [the influencer gaming] space, so you have to be particularly careful," says Montgomery.
"One of the things we recommend is that rather than just diving [into a partnership] and using the terms set out by the gaming media owner, we'll have terms that we've drawn up to keep a brand safe, and we'll scrutinize those brands much more carefully. It's better to go in with your own terms."