Blog: Survival isn't enough. It's time for change
Initiative's Ishma Alexander-Huet on why after 18 years of trying not to be seen as a "disruptor," she's speaking out.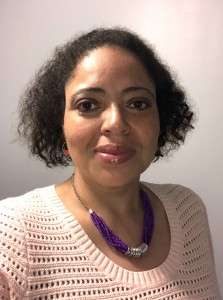 By: Ishma Alexander-Huet
Last week was a turning point for me. After forcing myself to watch the full video of George Floyd's murder, I took to Instagram to publicly pair my voice to my feelings. I didn't give much thought as to who was on the receiving end – the message was really for me. It was an outlet to journal not only my grief, but also my fear as the mother, wife and daughter of Black men; to remind myself that it is my responsibility as a person of colour (POC) to always face the full pain of these realities head on.
That feeling of responsibility grew as I considered my position as a leader. What good is acknowledgement without actively being part of change, no matter how impossible it may feel? So when Helen Galanis, president at Initiative, asked if I would be willing to share my post in an email to the agency – and now, more broadly, the industry – I knew it wasn't enough to just copy and paste.
I was given both the podium and support to do that scary thing the Black professional community has been trained not to: address to non-racialized (a new term for some) Canadians that there is a problem, en masse. Admit I feel guilt for the role I've played in it. Recognize that I've allowed myself to be quieted when speaking out because it made co-workers feel uncomfortable. Tell my colleagues that we need to talk openly and honestly about race, not just across ethnic borders, but in the boardroom. For the first time in my career, I would really be putting it out there. I knew once I hit "send" on that email, there was no turning back.
I'm fortunate to work with many amazing, diverse and open-minded individuals in a people-first organization. But the same conditioning that has created unconscious bias in our country triggered a fear in me before i sent that email. For too many reasons to unpack here, the evidence shows us that anti-Black racism exists in Canada and has impact on our socio-economic position, such as:
Black youth have higher educational aspirations than their peers, but lower levels of educational attainment. Among Black boys aged 13 to 17, just over half (51%) had a post-secondary degree 10 years later, compared with almost two-thirds (62%) of non-racialized boys in the same age group (stat: 2006 to 2016).

These differences remained after taking additional factors into account, such as parents' level of education, family income, family structure, and immigration status, with StatsCan noting "This suggests that other unobserved factors are associated with the lower educational outcomes of Black youth."

The average income of Black Canadians is less than new immigrants who aren't a visible minority by 25% (first generation) to 33% (third generation).

Black Canadians are nearly twice as likely as non-racialized Canadians to be considered low-income (23.9% of the Black population versus 20% of other visible minorities and 12.2% non-racialized Canadians).

Black Canadians are far more likely to be unemployed (Black population: 12.5% unemployment; Non-visible minorities: 7.3%; Other visible minorities: 5.7%).

The Black community accounts for 8.8% of Ontarians, 8.5% of Torontonians, and 3% of Canadians. However, we represent:

30% of use of force in police cases (Ont.)
60% of deadly police encounters (Ont.)
10% of the federally incarcerated population (Canada)
42% of the children in the care of Toronto Children's Aid Society
Advertising is no stranger to these types of disparaging numbers. According to the ICA, only 2.9% of the Canadian advertising industry is Black, though it should be closer to 5.3% for proportionate representation given the weighting of the industry and the black population within the GTA.
As a result, many of us are taught from a young age that if we want to go far, we have to navigate the biases against us.
This means not presenting ourselves as "too black" outside of our community, as we know many unconsciously associate this with being less intelligent, less educated, or less professional. We're taught not to be too outspoken about Black issues in a professional environment for fear of being labelled as "the activist," who can be seen as angry, a system disruptor, or someone who dramatizes issues that are "isolated" versus systemic. It's a constant dance of knowing when to speak up and stand out and when to blend in and not threaten.
My family tells me how proud they are that I "made it." The truth is, I just learned to do the dance.
I've been working for 18 years to earn a senior leadership position. I've done so by continuously learning and demonstrating that I'm smart, assertive, considerate and professional. As a young black single mother, I worked to prove myself against the stereotype that followed me. I let discriminating comments go, and fought even harder to rise above them. Black Canadians are 33% more resilient than other Canadians, so I learned to turn every slight and set back into fuel. Today, my family tells me how proud they are that I "made it." The truth is, I just learned to do the dance.
So you see, statistically my colleagues and I are anomalies, and because we got here with careful navigation, it can come with the feeling that what we've earned can be taken away. With one email, I was about to throw out the playbook that my aunts, uncles, grandmother and father forced me to memorize – an email in which I referenced my people and 200 years of Canadian slavery; where I included images of my son in his cane rows and my husband with his dreads; where I declared that I would no longer stand silent against micro-aggressions.
The fear holding me back was survival instinct. But surviving isn't enough anymore. We have the opportunity for real change. So I hit "send."
I have been overwhelmed by the amount of genuine responses I've received from Initiative and the entire Mediabrands network, from inquiries for more information to anecdotes relating their own experiences. I put it out there with the fear of being singled out, only to realize I'm not alone in this; I am surrounded by allies.
We're at a time where we can write a new playbook. We need this industry to help fill its pages. Waves of agency leadership have pledged their commitment to action, but pledges mean nothing without proof. On our end, Initiative and Mediabrands are holding ourselves accountable by rolling out peer groups for support and allyship, providing resources to help inform, answering Frequency Unasked Questions, establishing informal mentorship with visible minority leadership, and developing outreach programs to ensure we're introducing the next generation of visible minorities to our industry. This is just a start.
A final note: thank you for taking the time to read this, self-educate, contemplate and being open to the conversation. Just by doing so, you're part of the change that will benefit us all.
Sources: 2018 interim report from the Ontario Human Rights Commission, Toronto.ca – Toronto for All: Confronting Anti-Black Racism Initiative, Statscan: Canada's Black population: Education, labour and resilience, Statscan: Educations and labour market integration of Black youth in Canada, CTV News: Five charts that show what systemic racism looks like in Canada, Globe and Mail: Yes Canada, we too have an anti-Black racism problem, Institute of Communications Agencies (ICA).
Ishma Alexander-Huet is VP of client advice and management at Initiative.