What Canada's ad growth could look like beyond 2020
While IPG Mediabrands' Magna predicts that digital will rebound quickly, it could take at least two years for Canada's ad market to look like it once did.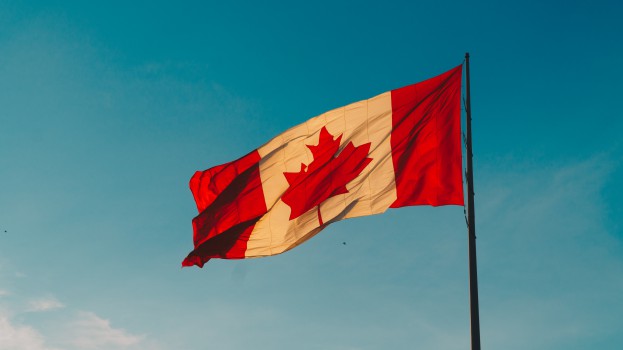 No surprise here: numbers from IPG Mediabrands' Magna show that every continent/market group will see a modest to moderate decrease in ad spend for 2020. Canada is no exception, with ad sales predicted to drop 6% to an estimated CAD $15.3 billion. It's the first drop for the market since 2013, when ad buying dropped by 1%. At 6% for 2020, the drop is similar to the one seen during the 2009 recession.
Chris Herlihey, VP of insights and analytics at IPG Mediabrands, is direct and unflinching in his assessment: "The pandemic has affected every aspect of consumer habits," he says. In addition to the lockdown's impact on foot traffic, consumer purchases and the overall economy, Canada's GDP was also hit hard by the collapse of oil exports. With GDP down 6.2%, that effect has also influenced ad buying activity.
Herlihey adds that the most dramatic impact was seen in Q2, and the agency group is expecting to see ad revenues begin to recover between now and into the end of the year as the economy opens up and is able to meet consumer demand. By next year, Canada is expected to be back to growth – with ad sales rebounding 5% to $16 billion. The biggest driving force behind the increase will be the general economic recovery – an estimated 4.2% growth in GDP – and the eventual airing of the Summer Olympics.
Television ad revenues are expected to fall 10% by year-end. The cancellation of live sports and the Olympics has driven the decline, while a general lack of brand demand has exacerbated the problem. However, once the NHL resumes play (estimated in early August), the expanded 24-team Playoff-like format will include six of Canada's seven NHL teams, which Magna believes will help mitigate that decline.
Among other offline media, radio, OOH and print will all see double-digit drops. Radio will decrease by 15%, OOH by 16% (cinema, specifically, will drop by 30%) and print by 20%.
This year, digital advertising is expected to remain relatively flat (with only a slight increase of 0.4% to $9.7 billion). Like all other media, a recovery in Q3 and Q4 will offset a decline in the first two quarters. In addition to increased digital media usage during the lockdown, Magna predicts that the e-commerce acceleration "will likely outlive the lockdown," and that the upcoming recession will see a boost in lower-funnel digital marketing tools.
Additionally, during the 2021 recovery, while non-internet media won't be in growth mode yet, it could see some stabilization as the decrease stabilizes to negative 1%. Digital should re-accelerate faster, up 8%. According to Magna, it will take at least one more year for the Canadian market to return to its pre-COVID size in 2022.