Which categories are increasing programmatic buys?
Several categories are on the upswing, including one that had all but disappeared for some time.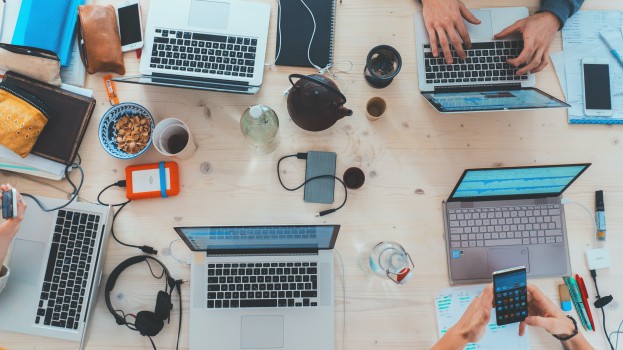 The latest Marketplace Pulse report from global advertising marketplace, Index Exchange, shows that 100 days into lockdown, an increasing number of Canadian advertisers are showing signs of returning to the digital and programmatic world.
In Canada, Brad Jeffrey, managing director, Canada, for Index Exchange, says that overall, spend is steadily increasing as the end of Q2 approaches. This is due to brands adjusting their spend strategies after the initial March-April decline.
The most consistent category for programmatic spending throughout the pandemic has been government advertisers. Finance has been rising steadily, while auto has begun to pick up and travel has made a surprising comeback.
Industries that have demonstrated strong positive trends this quarter include government and financial. Federal and provincial governments are running awareness campaigns around COVID-19, the CERB program, and other services. This aligns with the trend of provincial, federal and municipal governments increasing their respective spending on radio as well.
The financial category saw a slight pickup partway through the pandemic, with much of the initial promotion involving tax services throughout the newly extended RRSP and tax season. Canadian banks and e-banks are also promoting their investment tools and apps, along with messaging around supporting frontline workers. Jeffrey describes the increase in this category as being centred around more thoughtful messaging and less product-based advertising.
Jeffery says automotive is also slowly making a comeback. The total number of advertisers is going up, though not substantially, but ad spend is spiking among those that are already spending..
"Auto advertisers never stopped advertising completely but they did slow down. That is now changing and the category is expected to transform and streamline. Car dealers have adapted to showrooms being closed, with some even choosing to sell online."
Index Exchange says travel, a category that was almost completely wiped off the boards to months ago, is beginning to come alive.
While the total number of brands spending is still flat, total ad spend is still up since companies are spending to try to entice those willing to travel with them. Q3 is a key quarter for the travel category so speed to market makes programmatic important for airlines, hotels and cruises.
Despite seeing some signs of recovery, digital won't escape 2020 unscathed. Data from IPG Mediabrands' Magna predicts that Canada's digital ad market will end 2020 with a flat (0.4%) growth rate, pulling in $9.7 billion – which is certainly out of character for a category used to double-digit growth. Next year, it's expected to recover slightly with an 8% growth rate, but most ad categories aren't expected to return to their previous trajectory before 2022.
Programmatic spend once again being on the upswing may have something to do with advertisers becoming more comfortable about advertising against potentially bad news – or at least more cognizant of how to do so intelligently.
Integrated Ad Sciences noted that it's seen an 80% reduction in avoidance of news by programmatic advertisers between March and June. As some agencies have become more aware of the effect exclusion lists have had on news organizations, some have created new strategies to help weary advertisers. For example, GroupM's John Montgomery says that although brands may have been inclined to put "coronavirus" or "COVID-19″ on an exclusion list early in the pandemic, he's told MiC there's "no real substance" to the idea that advertising against such news could hurt a brand. For brands that are truly eager to avoid grim news, he says adding more specific terms – like "COVID-19+death toll" or "coronavirus+hoax" is a better strategy.