Dove takes Pride in scripted content series on Crave
The original series will be accompanied by digital content on Bell Media's properties, OOH assets and more.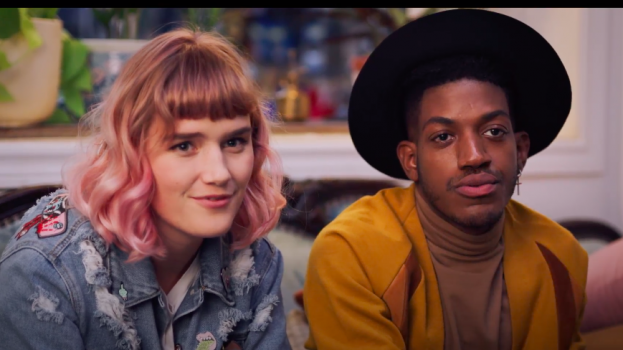 As the LGBTQ2S+ community and its supporters now make plans to celebrate Pride at home this year, Dove Hair is joining in with the launch of a new scripted content series on Crave, The D Cut. Written by Emmy- and CSA-winning writer, Wendy Litner and celebrated playwright Audrey Dwyer, The D Cut was inspired by the true story of a Montreal artist and his iconic queer hair salon. In it, the community fights to save the salon, which serves as their safe space, when it comes under threat. The new series champions inclusivity while contributing to a positive experience of beauty through hair.
The Dove brand is no stranger to programs based around inclusivity, self-esteem and self love. Past campaigns like Real Beauty and The Dove Self-Esteem Project that celebrate inclusiveness and the celebration of differences – but this is the first time it has been involved in a fully-branded scripted series in Canada.
Earlier this year, Dove created an original, scripted series Girls Room in the U.S., where it teamed up with Unilever Entertainment and Lena Waithe (Emmy Winning writer, producer, actor) to inspire self-love and body positivity as part of the wider Dove Self Esteem project.
Piyush Jain, Global VP of Dove Hair, says, "Working on The D Cut with a Canadian cast and crew allowed us to bring diversity to the forefront and spark a conversation around self-expression and diverse hair choices as a source of pride. Crave was the natural choice for primary distribution, given their reach and their offering of premium and diverse content. They're also major supporters of Canada's production industry."
In addition to launching on Crave, The D Cut will be promoted across various Bell Media platforms like TheLoop.ca, EOnline.ca, MTV.ca, alongside social and digital takeovers of Bell Media-owned social channels like MTV, Much, and E!.
Out of home assets such as billboards and posters across Toronto will also help promote the series, in addition to partnerships with Canadian Gen Z content creators. Cast members and supporting influencers, including Elle Mills, Keara Graves, Alayna Joy, will be creating and sharing original content in support of the series, highlighting their own experiences with hair expression and how they relate to the series personally.
Jain adds, "We are working with writers, actors and influencers who are either a part of the LGBTQ2S+ community or supporting allies, to ensure we amplify the voices of those who could directly relate to the series,"
Created for a younger Gen Z audience, Dove Hair and Unilever Entertainment partnered with experienced producers Shaftesbury, to create The D Cut. The six-part mid-form series will launch on Crave exclusively for its premiere on June 26 and then will also run starting July 25 on KindaTV, Shaftesbury's LGBTQ2S+ focused YouTube channel. A trailer can be viewed here.
In addition to The Dove Self-Esteem Project , Dove also partners with CANVAS Arts Action Program, a registered non-profit organization with the mission to prevent homophobia, transphobia and gender-based sexual violence in support of LGBTQ2S+ youth. Along with academic partners Anna Ciao, Assistant Professor at Western Washington University and Tiffany Brown, Assistant Project Scientist at the University of California, the Dove Self-Esteem Project are developing programming that serve LGBTQ2S+ youth and deliver an educational impact while including gender inclusive language, intersectionality and tie in concepts of gender exploration and celebration to promote an open and honest dialogue regarding body positivity in the LGBTQ2S+ community.