Rogers Sports & Media explains its sporty shift
One new original series will come to Citytv this fall, but the media giant's primary focus is on monetizing its audience of sports fans.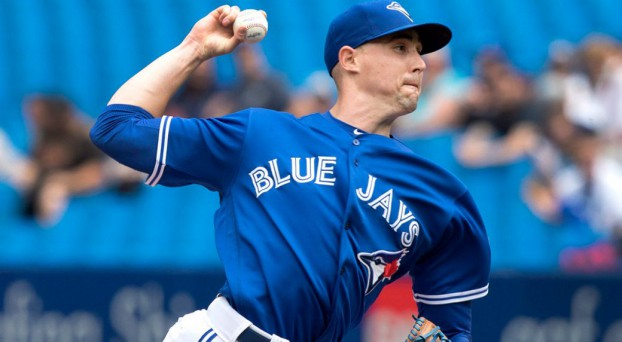 Upfronts are normally a time of glitzy celebrity skits and introductions as network executives usher in a number of trailers for new and returning series, both scripted and unscripted, for brands and buyers to evaluate buying against.
Although Rogers Sports & Media featured a pre-recorded video intro by Brooklyn 99 star Terry Crews during its virtual Upfront (or "InFront"), the focus was primarily, and explicitly, on one thing: sports.
It should come as little surprise, considering Rogers Sports & Media changed its moniker – the subsidiary was, up until recently, always known simply as Rogers Media. Although Rogers' sports properties, including its ownership of the Toronto Blue Jays and its specialty behemoth Sportsnet, have always been a part of the media segment, Jordan Banks says the company is now looking to do a deliberate pivot to prioritize sports. "Sports will be our primary area of focus," the company's president told the virtual crowd of buyers, brand reps and press.
The path forward on the field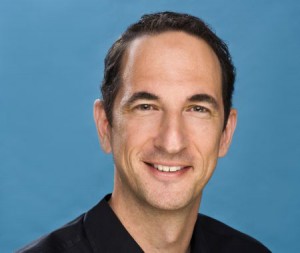 Banks, who came into his position in July 2019, says he's spent the last several months sourcing feedback from stakeholders including advertisers, sports leagues and the company's 4,000 media employees. He said a clear emerging theme was the need for change.
"We have no choice but to reposition our media assets for growth… Time is not on our side. The upstarts are looking to dethrone the incumbents." With competition from digital players in the marketplace, Banks says sports is Rogers' differentiator because of its collection of rights and its establishment as a popular distribution channel.
"Our advertisers now are spending more money on digital advertising than they are on traditional advertising," he said, noting that 53% of Canada's ad spend is on digital properties, with most going to Google and Facebook. "There is this very aggressive shift from traditional consumption of media to digital consumption, and the biggest exception to that is live sports."
Despite the renewed emphasis on sports, Banks had no new deals to announce regarding league coverage, although Rogers Sports & Media already holds partial or, in some cases, exclusive coverage rights across many of the major leagues.
While Banks assured viewers that conventional network Citytv and non-sports specialty networks like FX aren't going away, he continued to state the company's intent to focus on sports.
A few sports, such as the PGA Tour and NASCAR, as well as European soccer, have started up again, but the path to re-starting North American team sports remains unknown. So far, 11 NHL players have tested positive for COVID-19, while some MLB training camps have been postponed due to an uptick of infections in Florida. The future of sports may be filled with disruption and unpredictability, but Banks said the company is "spending the vast majority of [its] time planning as though games will happen."
A recent study by the MTM, however, showed that 53% of sports fans have not sought out sports-related content, such as classic game replays, documentaries or special series during their lockdowns.
Responding to a question from MiC about the value of its non-sports audience, Banks said advertisers and sponsors have generally gone one of three ways: The largest group, he said, continues to be interested in spending on sports and have explicitly delayed their spend. The second-largest group have worked out deals in which they've taken advantage of content on Citytv and repurposed spend to non-sports content. The third set, he added, have asked for their money to be refunded. "When sports are back, we will talk about the best ways for them to deploy again," said Banks.
Citytv and other channels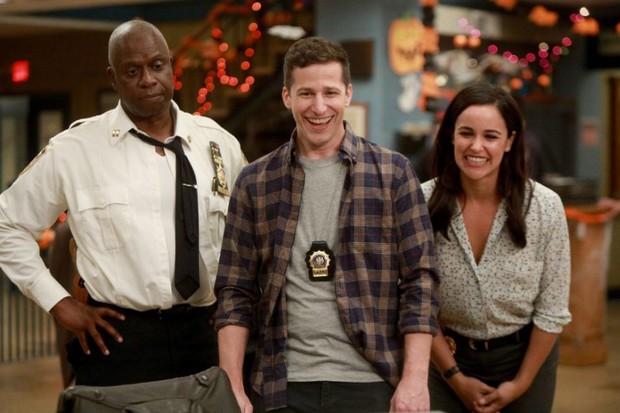 A considerably smaller portion of the presentation focused on Rogers' non-sports television programming. In particular, Banks pointed to its TV/digital shopping platform, Today's Shopping Choice (TSC) which he says is "a real jewel" as ecommerce emerges as a growth area during the COVID-19 pandemic.
While he says there's less desire to create original content across channels like Citytv and that "there's less immediate opportunity for hyper-growth" outside of Sportsnet, there were a number of new and returning shows, with big-name stars including Dwayne Johnson, Ted Danson, Holly Hunter and Will Forte.
New series include Law & Order: Organized Crime on Thursdays, in which Christopher Meloni reprises his popular role as Elliot Stabler.
Returning series include:
Dancing With the Stars and Manifest on Mondays;
A two-hour fix of The Bachelor on Tuesdays;
A three-hour block of the Chicago series (Med at 8 p.m., Fire at 9 p.m. and PD at 10 p.m.) on Wednesdays;
A comedy lead-in for Thursdays with Mom and Brooklyn Nine-Nine, followed by A Million Little Things and the new Law & Order spinoff;
A special Friday night focused on romantic movies;
Hockey Night in Canada on Saturday nights; and
The Sunday night animation block featuring The Simpsons, Bless the Harts, Bob's Burgers and Family Guy.
In mid-season, new comedies on Citytv will include Young Rock, a comedic look at wrestler-turned-actor Dwayne Rock and his formative years; Mr. Mayor, a Tina Fey-penned series featuring Danson as a wealthy businessman running for mayor of Los Angeles for all the wrong reasons; and The Great North, a series about a single dad focusing on keeping his offbeat kids close while living in Alaska.
New series on FX include The Old Man, A Teacher and Y: The Last Man. Returning FX series include American Crime Story, American Horror Story, Fargo, Mayans M.C., Pose, Snowfall, Atlanta, Better Things, Breeders, Dave, It's Always Sunny in Philadelphia, Mr. Inbetween and What We Do in the Shadows.