Matterkind and GumGum join forces on exclusive new ad unit
The format will frame mobile screens and allow users to swipe between multiple offerings.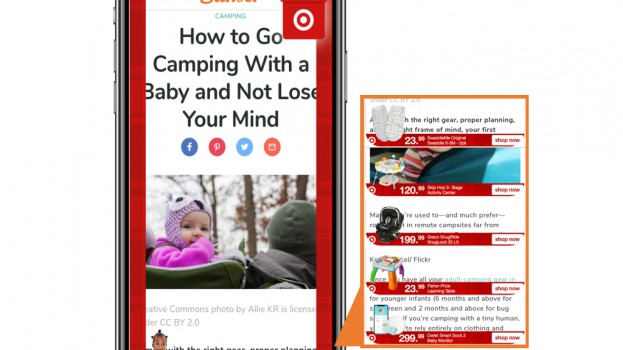 IPG shop Matterkind and AI company GumGum have renewed their partnership to introduce a unique in-screen mobile ad format called Matterkind In-Screen.
Through the partnership, Matterkind has exclusive use of the all-new unit in Canada. The custom format frames mobile screens with a three-second animation that transforms into a user-friendly, interactive ad unit that allows people to swipe between multiple products or offerings within the single unit.
Shane Phillips, Matterkind's associate director of emerging technology and marketplace, says, "It's a very flexible high-impact unit. It doesn't interfere with the user experience and offers many more ways for consumers to engage with the brand. The ad can be shoppable or linked to a website… It's really only constrained by the client's imagination."
GumGum, an artificial intelligence company specializing in solutions for advertising and media, will provide its advanced contextual targeting and brand safety technologies, publisher inventory, and array of premium ad formats to Matterkind. Matterkind is a new IPG unit that came to market in May, officially subsuming Cadreon. Its main focus is on marketing technology.
 "You can't expect to elevate your approach to advertising without elevating the partnerships that help make it happen," explains Michael Ingemann, managing director of Matterkind. "We're looking to forge stronger, more integrated relationships with our partners. GumGum not only shares our channel-less, people-first approach, they share a common goal to make the advertising experience enjoyable for the user. Combined, we have the technology, data, and ad solutions to deliver on that goal and lead this industry forward."