AGT stays hot, but the summer TV lull looms: Numeris
While the competition powerhouse remains a favourite, some markets opt for news and reruns.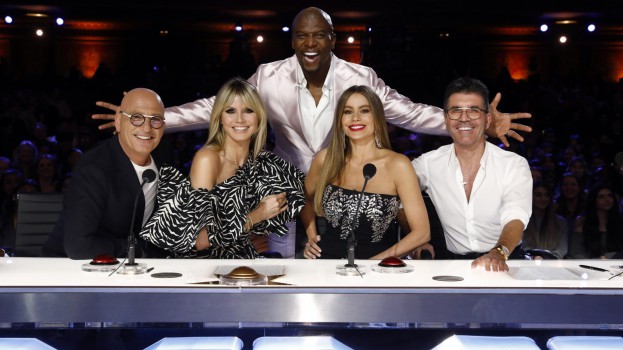 America's Got Talent pulled in yet another golden buzzer. The Citytv summer series was the highest-rated single night program on Canadian television (in terms of AMA) for the week ending June 21.
The competition show grew its audience ever-so-slightly to 1.58 million (up from 1.57 million). Its biggest leap was seen in the Toronto market, where its audience jumped by 42% week-over-week – although it dropped nearly 25% in Vancouver/Victoria. The Titan Games also grew its audience to 969,000 viewers nationally, just over 100,000 more than what it pulled in the week previous.
But other big shows continued to slip. The fifth-most watched series, World of Dance pulled in 759,000 viewers, a 23% drop from the previous week. And, this week, two of the country's top-five shows – one of them being a rerun of The Big Bang Theory pulled in under 800,000 viewers. That's a new low for summer television this season, which has already seen less success among its top shows than last year.
There could be a shining spot in Edmonton; specialty shows have performed better in that city than in any other market. Titles such as History's Alone and Discovery's Deadliest Catch continue to perform just as well, and in some cases better than their conventional counterparts. Another bright spot on a national level is retro game shows; while the celebrity-packed revival of Who Wants to be a Millionaire concluded its limited run (it's set to return in the fall), revivals of Match Game and To Tell The Truth have crept their way into regional top-fives and the national top-10.
Canada (Anglophone)
1. America's Got Talent on Citytv Tuesday at 8 p.m.: 1.58 million viewers
2. The Titan Games on Global Monday at 8 p.m.: 969,000 viewers
3. Marvel's Agents of SHIELD on CTV Wednesday at 10 p.m.: 828,000 viewers
4. The Big Bang Theory on CTV Thursday at 8:30 p.m.: 791,000 viewers
5. World of Dance on CTV Tuesday at 10:01 p.m.: 759,000 viewers
Quebec (Francophone) 
1. Spécial Bloopers on TVA Monday at 7 p.m.: 753,000 viewers
2. Infoman on SRC Thursday at 7:30 p.m.: 631,000 viewers
3. Chicago Fire: Caserne 51 on TVA Monday at 8 p.m.: 508,000 viewers 
4. Du talent a revendre on TVA Friday at 7 p.m.: 506,000 viewers
5. Les gags on TVA Thursday at 7 p.m.: 477,000 viewers
Montreal (Anglophone)
1. America's Got Talent on Citytv Tuesday at 8 p.m.: 49,000 viewers
2. Blindspot on CTV Thursday at 9 p.m.: 47,000 viewers
3. Law & Order: SVU on CTV Thursday at 10 p.m.: 32,000 viewers
4. World of Dance on CTV Tuesday at 10:01 p.m.: 28,000 viewers
5. W5 on CTV Saturday at 7 p.m.: 24,000 viewers

Toronto/Hamilton
1. America's Got Talent on Citytv Tuesday at 8 p.m.: 555,000 viewers
2. The Wall on Global Monday 9 p.m.: 264,000 viewers
3. Marvel's Agents of SHIELD on CTV Wednesday at 10 p.m.: 189,000 viewers
4T. Game On! on Global Wednesday at 8 p.m.: 176,000 viewers
4T. To Tell The Truth on CHCH Thursday at 10 p.m.: 176,000 viewers
Edmonton
1. America's Got Talent on Citytv Tuesday at 9 p.m.: 61,000 viewers
2. NCIS on Global Tuesday at 9 p.m.: 51,000 viewers
3. Alone on History Thursday at 10 p.m.: 47,000 viewers
4. CTV Sunday Movie on CTV Sunday at 8 p.m.: 44,000 viewers
5. Deadliest Catch on Discovery Tuesday at 10 p.m.: 41,000 viewers
Calgary
1. America's Got Talent on Citytv Tuesday at 9 p.m.: 66,000 viewers
2. The Titan Games on Global Monday at 9 p.m.: 44,000 viewers
3T. World of Dance on CTV Tuesday at 8:01 p.m.: 42,000 viewers
3T. Marvel's Agents of SHIELD on CTV Wednesday at 8 p.m.: 42,000 viewers
5. Match Game on CTV Sunday at 7 p.m.: 41,000 viewers
Vancouver/Victoria
1. America's Got Talent on Citytv Tuesday at 8 p.m.: 187,000 viewers
2. The Titan Games on Global Monday at 8 p.m.: 130,000 viewers
3. World of Dance on CTV Tuesday at 10:01 p.m.: 106,000 viewers
4. The Wall on Global Monday at 9 p.m.: 90,000 viewers
5. Coronavirus: The New Reality on Global Sunday at 7 p.m.: 82,000 viewers