ICYMI: Facebook's rocky week continues
Plus, Scott McGillivray launches a podcast and Gameloft debunks gamer myths.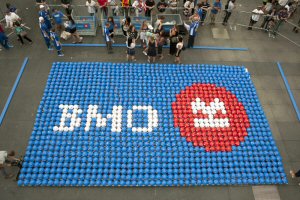 Canada's banks join Facebook boycott, platform agrees to MRC audit
Following increased participation in an advertising boycott against Facebook this week – including Canadian consumer and retail brands such as Lululemon, Arc'teryx and MEC – the country's biggest banks have also joined in protest. For at least the month of July, CIBC, TD, Scotiabank, RBC and Bank of Montreal will not advertise on Facebook or its owned properties. The social media company has announced some measures in response to the increased action, including stating that it will prioritize original reporting in feeds. It's also agreed, verbally, to an audit by the Media Ratings Council (MRC). Analyst Laura Martin says the audit could take up to six months.
Scott McGillivray goes audio
Canadian TV star and home investment guru Scott McGillivray has launched a new podcast, The Real Estate Rebel. The show premiered June 30 with episodes dropping every Tuesday. It will educate home-owners and real estate investors on how to take action even amidst changing circumstances due to COVID-19. Sponsors include CIBC and Mattamy Homes. The podcast is co-produced by McGillivray Entertainment and Influicity.
Gameloft rebrands, releases report debunking gamer myths
Gameloft Advertising Solutions, which specializes in ad solutions targeting the gaming and esports crowd, has rebranded as Gameloft For Brands. Its first move under its new monicker was to partner with Vivendi Brand Marketing and release a report detailing how gamers react with games and brands. Three studies covered 80,000 gamers and 1,800 brands. Key insights include that one in two consumers worldwide play video games at least once a month, and one in four every day. More than half the gaming population is over the age of 36, and the demographic is gender-balanced (half of the gaming population are women). Gamers tend to over-index on saying they prefer to buy from brands with a purpose other than profits (58% for gamers, 51% for non-gamers), and 44% say the gaming content provided by brands is not meaningful to them.