What's the state of omnichannel programmatic in Canada?
Data from MIQ shows that, when compared to the U.S. and the U.K., Canadian marketers invest less of their budgets in programmatic channels.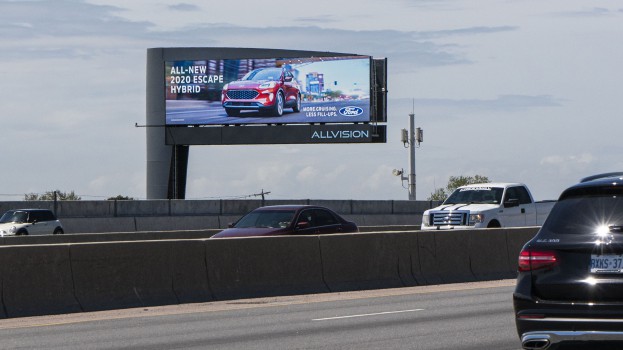 As the programmatic landscape expands beyond digital display and permeates nearly every screen size and media type known to consumers, key distinctions are starting to emerge between Canada and other markets, like the U.S. and U.K. A recent study by media intelligence firm MIQ found that priorities around attribution, team specialization and more differ between the various countries.
In Canada, for example, platform specializations are not seen as complex as in other markets. The most common response out of the 140 brand marketers and 51 agency professionals surveyed was that their programmatic strategy as having one central team that works the programmatic spend across numerous platforms (like display, video and connected TV). This was held by 46% of respondents. This is also the case in the U.K., with 59% describing their team the same way. However, the U.S. takes a more specialized approach; 51% of respondents there describe their approach as having multiple teams for multiple programmatic platforms.
Canada also ranks highest in terms of automated spending; 20% of respondents described their team setup as having automated spend with minimal human involvement, which is more than any other market.
The lack of specialization might come from the fact that Canadian advertisers are still less eager to jump into programmatic than their U.S. counterparts. While 60% of Canadian respondents said they allocate at least a moderate amount of their mobile budget to programmatic – the highest area for programmatic spend in Canada – whereas that total is at 96% for the U.S. and 70% for the U.K.
Programmatic OOH had the most tepid response; only 32% of Canadian respondents say they allocate at least a moderate amount of their OOH budgets to programmatic. Compare that to the U.S., where 76% of respondents report allocating a good deal of their OOH budget to programmatic. For connected TV, 42% of respondents allocate more significant budget there, and 46% allocate more significant audio budgets to programmatic.
And, 68% of Canadian respondents say they struggle with siloed data. Efficient targeting is also a common struggle across all of the measured markets. While 38% of Canadian respondents said they experienced no negative consequences from the same users who were inefficiently targeted across campaigns, 32% said the biggest negative consequence was inefficient budgeting. Additionally, 15% said this resulted in negative brand association and 12% cited lost revenue.
Claire Jones, SVP of operations at MIQ, says one area where programmatic has evolved is in measurement – but it still has a way to go. "Thirty-five percent of marketers do struggle with measurement and attribution, which is rooted in the data being so siloed," she tells MiC. "There are so many different channels and formats, and by that nature, the ecosystem becomes quite fragmented, which poses a challenge when it comes to omnichannel measurement."
Programmatic is now table stakes, she says. "Having that stuff buttoned up is what's needed now."
One of the company's big observations about the Canadian market – which is slightly conservative in contrast to the U.S. and U.K. when it comes to programmatic investments – is that there's historically been a lot of barriers to entry. "Particularly from a resourcing standpoint such as talent and education, programmatic can be very, very complex to bring into a day-to-day role."