Quebecor streamlines DOOH with Broadsign partnership
The media company will centralize the purchasing and planning of its OOH inventory.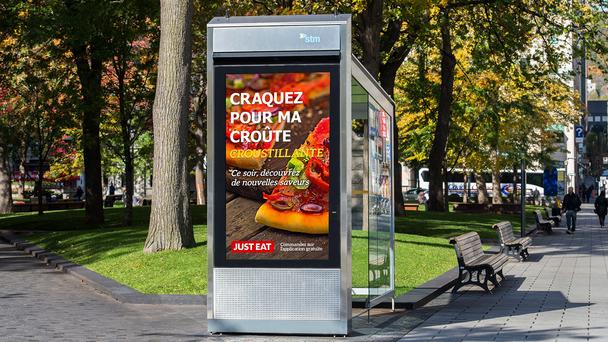 In effort to centralize the sale of its DOOH inventory, Quebecor partnered with OOH platform Broadsign to allow buyers and advertisers to purchase, manage and distribute ads and content across Quebecor's fleet of bus shelter screens.
Claude Foisy, VP of Quebecor's OOH division says the company's mission was to select a software provider to manage inventory and sales across its digital signage. "We quickly developed a strong relationship with [Broadsign's] experience team and were fully supported during every step of the integration."
Quebecor's bus shelter network includes 3,600 faces across Laval, Montreal's South Shore, Sherbrooke and Lévis. They're estimated to reach 93% of Montreal residents every month.
The integration will be with Broadsign's complete OOH platform, which includes a content management system and a Salesforce plugin for streamlined sales. It also includes data-based triggering capabilities and HTML5 support for creative. Advertisers mapping out campaigns will be able to create campaigns that use frequency and messaging optimization to create paths that follow the journeys of typical Quebecers, like students or business professionals, ensuring that they're exposed to the same ad across different screens throughout the day.
Broadsign also recently partnered with U.S.-based data intelligence firm AdMobilize in order to allow media owners and advertisers access to more granular data related to specific audiences in front of screens.