What happens when consumer concerns around hate speech match brands'
The CMA's John Wiltshire says the average Canadian has "woken up on the issue," which is driving an urgency in brands.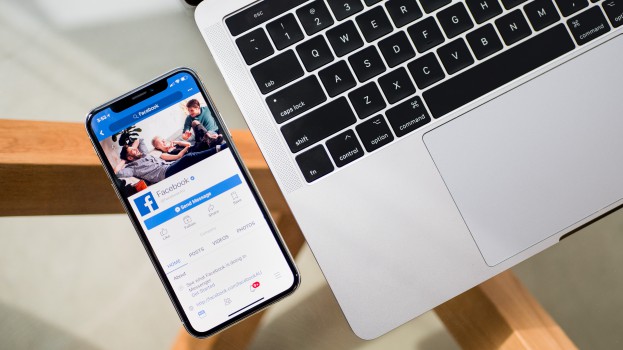 There's a growing consensus in the advertising and media industries that the current hot water Facebook is in – where brands are boycotting or reducing spend on the platform in opposition to its relatively lax stance on conspiracy theories, fake news and hate speech – feels different than past controversies.
"Society as a whole feels like it's at a tipping point on these discussions, with the backdrop of Black Lives Matter, which has added some urgency to the conversation," says John Wiltshire, president and CEO of the CMA.
Wiltshire says that some issues in the past have risen into public consciousness, but this time the general public's concerns match those of marketers. "The typical Canadian has woken up on this issue."
In a recent study commissioned by the CMA, 84% of consumers agree that hate speech and misinformation is an issue on social media platforms. "Within that 84%, there's a belief that hate speech can divide people," he says, with consequences going as far as swaying political beliefs and potentially undermining the democratic process.
Additionally, 78% of consumers believe that brands should withhold at least some ad dollars from platforms that promote hate, and two-thirds of Canadians are less likely to purchase a product from a brand that appears next to hateful content.
On Friday, the CMA issued a statement supporting brands' efforts to stand against hate speech on the platform. Canadian brands that joined the boycott, which for most participants will last through the month of July, include Arc'teryx, Lululemon, MEC and Canada's five major banks. It also said that it's initiated a conversation with Facebook, specifically Facebook Canada, in order to bring its members' concerns to the forefront.
"We believe that Facebook is a really good utility in general to reach consumers," says Wiltshire. "We want to do what we can to make it a safe place."
Wiltshire adds that some brands will legitimately face difficulties without Facebook. Besides the reach of Facebook's owned platforms, there's also Facebook's planning data, the expansiveness of the Facebook Audience Network and its data reporting capabilities.
"I've spoken to a lot of heads of marketing and people in the decision-making chair on media mix," says Wiltshire. "There's a universal desire to not have hate speech, of course, being propagated. [There's] the moral conscious issue of not wanting to support the platform that's seen as not doing its job. But each marketing [strategy] will have nuance."
Yesterday, Facebook's CEO Mark Zuckerberg and COO Sheryl Sandberg met with a coalition of civil rights groups leading the #StopHateForProfit campaign yesterday. However, the group said the boycott will continue, given that the two execs failed to fully address the issues brought to the table.
"The first thing in any conversation is for them to provide an opportunity to listen to what the concerns are," says Wiltshire. Then, once the dialogue has begun, there's a pressing need for specificity, adding that defining what hate speech actually is would be the first step in establishing acceptable processes.
The next step, he says, is knowing what the action plan is. Marketers that are pulling spend are likely not looking for perfection, but progress. Knowing that Facebook is making demonstrable steps would likely quell fears. "[Marketers] need to have some sort of guarantee that when their ads run on Facebook, they're not running alongside hateful content."
---
This article appears in Media in Canada.
Media in Canada covers the latest trends, research and information impacting Canadian media. Receive daily intel with a two-week trial on us.
Click here to get started.