Where are social media users getting their news from?
Plus, the Reuters Digital News Report breaks down which news brands Canadians consider trustworthy.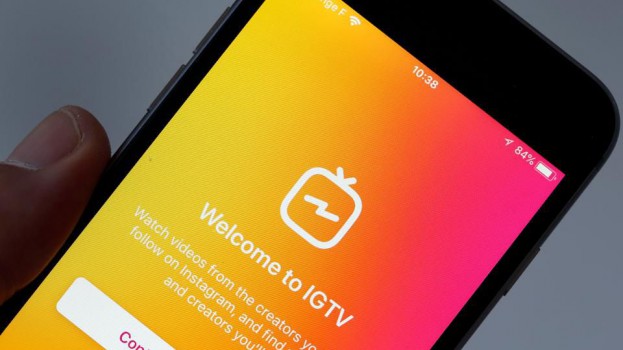 Twitter has commonly been touted as a platform where people go to find out what's happening in the world. And, in an age where what's happening changes by the second, the platform continues to be a place where people, specifically young people, go to access news.
But a new study by the Reuters Digital New Report, which studied people age 18 and up, found that while Twitter remains higher than Instagram when it comes to people using it to access news, the latter Facebook-owned platform is set to outpace Twitter by as early as next year. This is despite having fewer options than Twitter such as linking out to external sites from posts.
The rate of people using Twitter to access news has been relatively consistent over the years, floating between a low of 9% (2014) and a high of 12% (2020). As of right now, it's only one percentage point higher than those who say they use Instagram to access news. That total has been consistently on the rise since 2014, and nearly doubled in two years, whereas Twitter has only gone up two percentage points over that time.
This data comes, however, as Instagram parent company Facebook is under intense scrutiny for a number of issues including a perceived lax attitude toward fake news.
While Canada was among the global markets studied by Reuters, there is a slightly bigger spread between Twitter and Instagram for news access. Currently, 13% of Canadians say they use Twitter to access news (up two percentage points from last year) and 10% say they use Instagram to access news (also up two percentage points). However, Instagram boasts a much higher rate of people who use it for everything else (35% versus 25%).
In Canada, the number of people using social media for news has gone up over the years, with 53% of Canadians reporting that they use this to access news (up from 48% four years ago). It's climbing at a higher rate than digital (which went from 75% to 78%). Television and print are both falling, although TV still currently has a higher number of Canadians who use it for news than social (60%).
As far as more traditional sources of news, Canadians boast the highest amount of trust in CTV News and Global News with identical results (73% say they trust both, while 10% say they don't trust them and the remaining 17% have no opinion). While the two well-known national brands top the list, the third-place finisher are local and regional papers with 72% positive trust. CBC News also boasts a high score, with 71% considering it trustworthy.