Will sponsors become more engaged in the debate over team names?
Belairdirect said it will end its relationship with Edmonton's CFL team if it does not make concrete steps toward changing its name.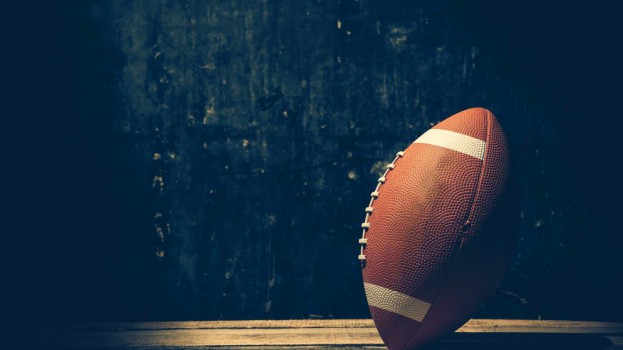 As global protests continue to draw attention to systemic racism, the movement is seemingly amplifying other conversations that have been occurring for years. Once such conversation is around professional sports teams featuring names, logos and mascots that have been deemed racist.
Last week, Edmonton's CFL team stated that it had conducted "an extensive research and engagement program" with Canada's Inuit community to gauge feelings on its name, the Eskimos. It went on to state that it found "considerable support" among that community for its name and had no immediate intent to change, but that given the current cultural conversation, it would ramp up efforts for further engagement.
Now, at least one brand has weighed in as well. Longtime sponsor Belairdirect issued a statement that, in keeping with its core values of respect, diversity and inclusion, it would reconsider its relationship with the team if the team does not change its name.
"In order for us to move forward and continue on with our partnership, we will need to see concrete action in the near future including a commitment to a name change," the statement read. "We acknowledge that change is a journey and have shared our position with the team."
Within several hours of Belairdirect's statement, the team posted a response to the feedback to its name. While it did not address Belairdirect's actions directly, it stated, "We recognize that a lot has occurred since this information was gathered, and as a result, we are accelerating our ongoing process of review." It added that it will seek input from partners and stakeholders.
Edmonton is not the first team to be on the receiving end of criticism for its name. For example, Washington's NFL team name was denounced as a racial slur, and Cleveland's MLB team, in particular its logo/mascot, have been called out for perpetuating offensive stereotypes. While the Chicago Blackhawks or the Edmonton Eskimos names are not slurs, they are seen as dated and many have taken issue with the general use of a culture as a mascot.
But Belairdirect's actions prompt the question: what role can brands play in these changes? And, what are some of the new factors brands consider when pairing with popular sports teams?
Matthew Klar, VP of strategy at sponsorship-specializing agency MKTG, declined to comment on the Belairdirect decision in particular, but did offer insight on how social issues are playing an increasingly significant part in sponsorship planning.
Klar noted that there are fewer professional sports teams in Canada whose names, logos and mascots weigh into controversial territory, but that those aren't the only things that require consideration. "The name change is an issue that's isolated to a few specific properties, but we're now more and more looking at things like diversity on the executive teams, philanthropic initiatives, have they been involved in any controversies."
He says these factors are "just as important" these days as standard sponsorship discussion like IP rights. Klar adds that, while social justice and anti-racism are at the forefront of cultural conversation right now, there are examples of brands taking stands in the past – such as at the 2014 Sochi Olympics. "There were a lot of brands that came out against anti-LGBT legislation in Russia," he says.
Since then, Klar has observed the different types of brand stances and says there are three main responses he's witnessed. The first, he says, is "more of a PR statement" route. "They come out and they will say, 'We are still a partner, but we publicly condemn these actions.'" The second is the public call-out method, where they pull sponsorship, or threaten to pull if change is not made. The third, which he says MKTG recommends, is to engage the property and become "more of a solutions provider."
"These days, you're paying more than you ever have as a sponsor," he says. "So [brands] really have an important seat at the table to make change."
If a financial institution is working as a sponsor for a property looking to improve its relationships with BIPOC, for example, those companies can provide resources for diversity training. "Or, if you're a telco, you can provide a safe hotline for employees to report issues or access resources."
Klar says brands that engage in this way can also help to build their brand equity. "In the spirit of partnership, that actually signals that you're in this for the long haul to help the property improve." He says in some cases it might be more effective than a promise to pull spend, because "those [promises] could end up being empty. If you talk a big game, but ultimately don't follow through, that doesn't look good."