The media lessons Veronica Castillo's taking to Freshii
The former Taco Bell marketer shares how Freshii is using media to recover from its pandemic hit, and why it chose now to onboard its first AOR.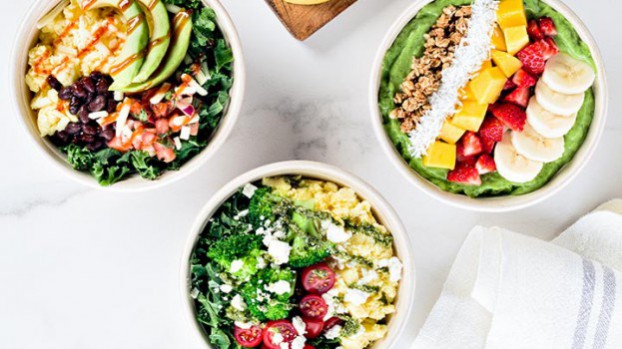 Veronica Castillo is VP of marketing for Freshii and is fairly new to the role. Castillo came to the company (known for its fresh, veggie-filled wraps and bowls) from the land of nacho cheese sauce and taco shells at Taco Bell, where she spent seven years in marketing.
It's a big shift in terms of branding, but Castillo tells MiC she plans to apply a lot of her Taco Bell techniques to Freshii's media plan.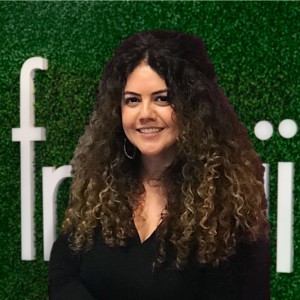 "For me, when I was at Taco Bell, I was always looking to do something ahead of the curve with media, tapping into new channels," she says. "That's very much something I want to do here."
Some of those experiments included a partnership with Airbnb to offer a sleepover in a Taco Bell, using everyday people (rather than online celebrities) as influencers as part of its social strategy and creating a ski slope-side "slide-thru" stunt. She spearheaded Taco Bell's first-ever Canadian OOH buy in 2017, and two years ago engaged in a more extreme form of OOH when it created a nacho-cheese dispensing billboard.
While Freshii's brand might not lend itself to tongue-in-cheek experiments like a nacho cheese billboard, Castillo says there's plenty of room for innovation – once the current crisis begins to abate. "Obviously right now, because of the pandemic, now is not the time for a lot of experimentation."
Like many other businesses, Freshii has struggled in light of the pandemic. And its emphasis on customization and lunch-friendly food didn't initially set it up for compatibility in a world suddenly reliant on meal delivery. In its Q1 filing, Freshii reported USD $2.5 million in losses, as revenue fell 11%. In particular, the last two weeks of March hit a low of same-store sales down 77%. By mid-April, roughly 50% of its restaurants around the globe closed, temporarily, as a protective measure.
Although Castillo joined the team in March from the relatively different world of Yum Brands, it wasn't long before she encountered some familiar faces. In May, Freshii chose Wavemaker as its first-ever media AOR. Both Wavemaker and Freshii's new creative agency, Grip, were agencies she previously worked with at Taco Bell.
And recently, she helped lead a brand pivot – Freshii is now testing a new dinner-focused offering, Plates, in the Vancouver market, which has an international focus. With that brand pivot comes a media pivot, where paid media played a big part in promoting the Plates offering.
This is the time Freshii has paired with a media agency. "Rather than the marketing team focusing all of our efforts on buying and planning, we can focus on our recovery efforts," she says.
And as Freshii looks to that post-pandemic recovery, Castillo says she's focused purely on ROI. "It's my number-one priority. I want to tap into the biggest ROI, and for that, I'm really leaning on Wavemaker to provide the right recommendations. They have the data that provides the existing consumer behaviours, and we can really use that expertise."
However, despite having a plan to prioritize ROI, Castillo also knows that Freshii's techniques will have to differ, because the chain's different types locations differ wildly – and thus, so do its targets.
"We have drive locations, walk-in locations, mall locations, financial district locations, suburban locations," she says. "They should not be treated as equally in our recovery efforts. So in some locations, we're relying more into traditional media like out-of-home, others we're relying more on programmatic."
One consistent strategy is an always-on paid social strategy, and in Vancouver it's relying on radio to build the profile of the Plates program, but otherwise, she describes the media strategy as "very guerilla."
The long-term outlook for Castillo remains unclear; more than 80% of North American locations have reopened so far, but she says the marketing team is not planning any more than four weeks in advance.
Once the brand emerges from the recovery phase, Castillo says Freshii will begin to pop up in new channels and engage in more stunts. "Innovation is so important, as is really engaging with people and building love for the brand. I want to be a risk-taker and the first one testing new channels, and I want to do that and not be afraid of learning with Freshii."