AGT stays on top, but loses viewers: Numeris
Montreal and Edmonton grew overall as individual markets, while the Quebec Francophone TV scene was tepid.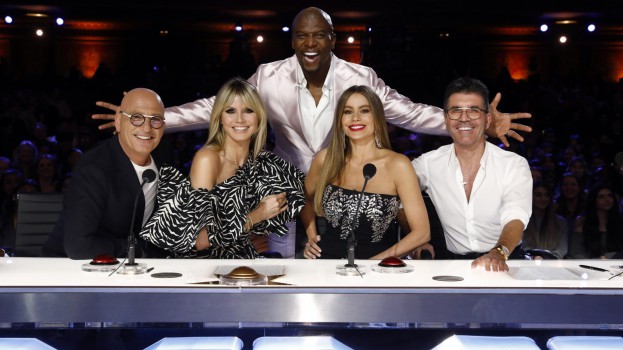 America's Got Talent remains undefeated as the top single-night program of the week; the Numeris results for the week ending July 5 showed that the Citytv series once again took in the highest AMA for the week.
However, with an AMA of 1.23 million viewers, the show did post a noticeable dip over the last several weeks when it pulled in more than 1.5 million viewers per episode.
Other top-five programs, such as Marvel's Agents of SHIELD and The Wall also saw slight dips, although second-place finisher World of Dance continued to gain over previous weeks.
From a regional perspective, AGT lost ground across the board, with significant slips in the Toronto/Hamilton area, Vancouver/Victoria and, most notably, Calgary. Not only did the program's audience drop by 35% in Calgary, but it also slid way down the charts, from being the most-watched single night program of the previous week to the tenth-most watched, behind shows that are typically less popular such as Border Security, Alone and Match Game. Similarly, World of Dance saw lifts in every regional market.
Regionally, some markets showed recoveries; some of Montreal's top-five programs showed significant week-over-week growth, as did Edmonton's. However, one market that saw a slump compared to last week was Quebec's Francophone market; whereas the province's TV viewers can often still come out in droves and deliver seven-figure audiences for original programming, this summer's slate has seen less-than-enthusiastic responses, with the top program, Un zoo pas comme les autres on TVA bringing in a tepid 690,000 viewers. Last week, national holiday specials brought in views over the one-million mark; however, the most recent results showed that the same enthusiasm was not present for regularly scheduled material.
Canada (Anglophone)
1. America's Got Talent on Citytv Tuesday at 8 p.m.: 1.23 million viewers
2. World of Dance on CTV Tuesday at 10:01 p.m.: 1.02 million viewers
3. Blue Bloods on CTV Friday at 10:01 p.m.: 841,000 viewers
4. Marvel's Agents of SHIELD on CTV Wednesday at 10 p.m.: 743,000 viewers
5. The Wall on Global Monday at 9 p.m.: 720,000 viewers

Quebec (Francophone) 
1. Un zoo pas comme les autres on TVA Monday at 7 p.m.: 690,000 viewers
2. Cinéma TVA on TVA Thursday at 8 p.m.: 582,000 viewers
3. Fous du BBQ on TVA Monday at 7:30 p.m.: 566,000 viewers
4. La fête du Canada ensemble on SRC Wednesday at 8 p.m.: 551,000 viewers
5. Chicago Fire: Caserne 51 on TVA Monday at 8 p.m.: 546,000 viewers
Montreal (Anglophone)
1. America's Got Talent on Citytv Tuesday at 8 p.m.: 41,000 viewers
2. World of Dance on CTV Tuesday at 10:01 p.m.: 40,000 viewers
3. Law & Order: SVU on CTV Thursday at 10 p.m.: 35,000 viewers
4. Blindspot on CTV Thursday at 9 p.m.: 33,000 viewers
5. FBI on Global Tuesday at 9 p.m.: 30,000 viewers

Toronto/Hamilton
1. America's Got Talent on Citytv Tuesday at 8 p.m.: 348,000 viewers
2. World of Dance on CTV Tuesday at 10:01 p.m.: 252,000 viewers
3. The Wall on Global Monday 9 p.m.: 231,000 viewers
4. Good Witch on W Sunday at 9 p.m.: 193,000 viewers
5. Blue Bloods on CTV Friday at 10 p.m.: 175,000 viewers 
Edmonton
1. America's Got Talent on Citytv Tuesday at 9 p.m.: 67,000 viewers
2. World of Dance on CTV Edmonton Tuesday at 8:01 p.m.: 63,000 viewers
3. Global News Morning on Saturday at 7 a.m.: 56,000 viewers
4. Deadliest Catch on Discovery Tuesday at 10 p.m.: 53,000 viewers
5. Global News Morning on Sunday at 6 a.m.: 52,000 viewers
Calgary
1. World of Dance on CTV Tuesday at 8:01 p.m.: 50,000 viewers
2. Alone on History Thursday at 10 p.m.: 48,000 viewers
3. Marvel's Agents of SHIELD on CTV Wednesday at 8 p.m.: 44,000 viewers
4. Match Game on CTV Sunday at 7 p.m.: 44,000 viewers
5. Border Security on Global Saturday at 7 p.m.: 42,000 viewers
Vancouver/Victoria
1. America's Got Talent on Citytv Tuesday at 8 p.m.: 203,000 viewers
2. World of Dance on CTV Tuesday at 10:01 p.m.: 151,000 viewers
3. The Wall on Global Monday at 9 p.m.: 122,000 viewers
4. Border Security on Global Saturday at 7 p.m.: 82,000 viewers
5. Global News Morning on Saturday at 7 a.m.: 81,000 viewers