Why 1-800-GOT-JUNK has issued a new media RFP
After 30 years in the market, the waste removal business is looking to do more in mass media.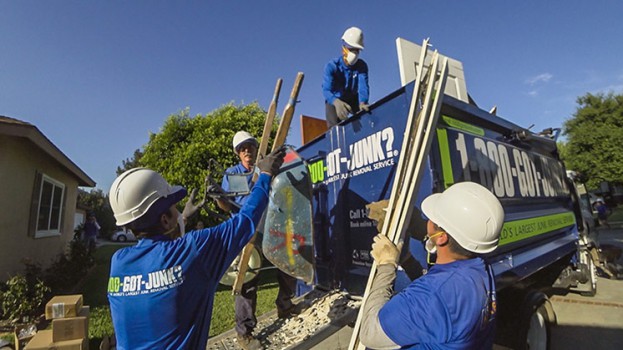 A disposal service that started out as a college student's side-hustle in 1989 before growing into a multi-market empire is now bracing for the next frontier: a media partner.
An media RFP has been issued by 1-800-GOT-JUNK, which is seeking its first media partner or partners. The Canadian company has mainly been negotiating its own media buys for the last 30 years, with a particular focus on radio buying and TV sponsorships. Now, the company says it has aggressive growth targets that it can only meet with a more robust media plan, and it's looking for a media partner to help it in that regard.
A company rep tells MiC that although the corporation "has built and maintained long-term relationships" with a number of marketing partners over the past 35 years, this is indeed the first time the organization has engaged in a bid process for a potential media buying partner – or, potentially, multiple media partners.
The Vancouver-headquartered company operates in three different markets, Canada, the U.S. and Australia, with more than 150 franchises across the three countries. The company spokesperson says it is using the RFP process not necessarily to select a single AOR, but to "determine what is right for our business," which could include a single agency, or a roster, if they find that works better. "While there are pros and cons with a single assignment, we are using this process to assess what is best for our franchise partners and business as a whole."
The primary focus of the RFP, says the company rep, is to support mass media. "That said, we are evaluating digital capabilities to support and enhance the strong team we have built internally that supports our digital advertising efforts."
The closing date for proposals is Aug. 3 and presentations for shortlisted agencies is scheduled for the week of Aug. 24.