Younger people more excited for the return of basketball
The more international feel of the NBA, compared to the NHL, means that even though it has less mass appeal, Gen Z is more eager to see it return.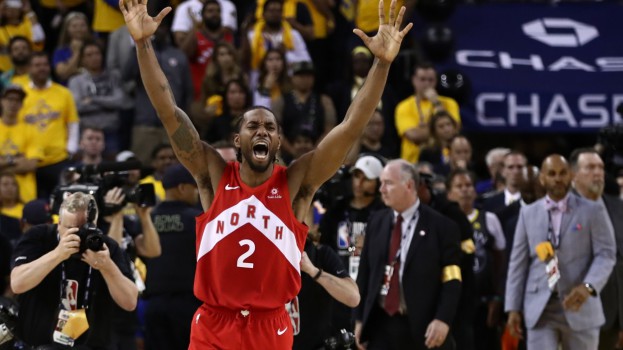 The NHL is the top sports league amongst Canadians with 32% saying they will follow it very closely on TV or online when it returns according to some June research from Solutions Research Group (SRG).
But hockey is not predominantly a young person's sport. When you break out those aged 18 to 29, only 29% of that group will be following hockey closely. They are looking forward to the return of the NBA (33% in the younger age group), while just 23% of Canadians overall are anticipating the return of basketball.
Kaan Yigit, president and research director of SRG says year after year for the last decade, interest in basketball has been building among teens and Gen Z. "SRG has released a fair bit of research on this over the years, but of course the Raptors' championship run last year cemented basketball firmly in the country's consciousness."
SRG isn't alone in this, he says. "Others have predicted the rise of basketball with some accuracy in the past. Tim Leiweke, MLSE CEO some years ago said as much at a sports conference I was at in 2014 and then repeated it in a few other settings."
Some of the obvious reasons for basketball's popularity are that it's a global game that is a good fit with Canada's multicultural population, since the NBA has players from 42 countries – compared to the NHL, which is made up primarily of Canadian, American and European players. Top NBA players are pop-culture and fan-focused as well as very social media savvy with large followings. Kids are playing and idolizing NBA and Raptor's stars, they just need sneakers and a ball to get started. Another point is the success of Canadian players – now closing on 20 players in the NBA – and there is a pipeline for more.
Yigit says, "If I said 'do you remember the shot' to a random person under 35 on the street in Canada, they will know what I am talking about with no other explanation necessary. They will know it was Kawhi's killer shot with four seconds on the clock last May. That's just priceless and captures people's imagination and turns into this kind of interest."