Is the permeation of SVODs affecting Canadians' ad attitudes?
Canadians aren't completely against ads, but they do have an upper limit, according to a study by Roku.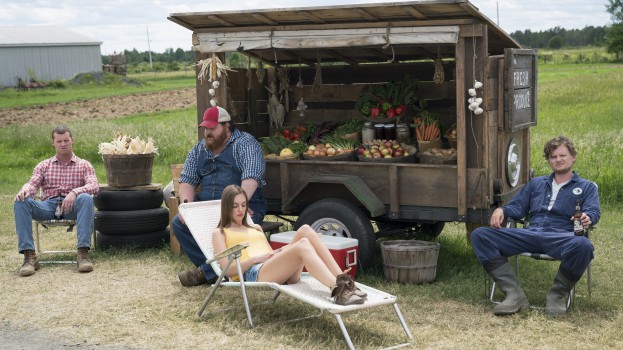 The streaming market has been a beneficiary of the COVID-19 pandemic – with more time at home and big tentpole events cancelled, Canadians have fired up Netflix, Disney+ and Crave in droves (although not all platforms have benefitted).
A new study by Roku dives into the current state of Canadian streaming and provides a signal into where it could go from here. It also looks at how it's affecting the appetite for traditional TV, and what attitudes are toward ads and content.
One in four Canadians plan to cut the cord this year – which comes after an already steep decline in traditional TV subscriptions. Subscriptions are down 338,000 this year, whereas this time last year, subscriptions were down 283,000. The rate of cancellation is accelerating, as well; this time in 2018 there were 262,000 fewer subscriptions.
Gaurav Shriole, ad measurement director at Roku, says the pandemic has accelerated a lot of existing trends. With more people in their homes, he says, some people re-discovered appointment TV, but it also exacerbated a growing love of streaming. And with COVID-19 affecting not only people's travel outside the home, but also their finances, it could result in people having to make a choice. "One of the biggest issues with the cable bill was the price of it," says Shirole. "Price sensitivity is a thing right now."
One fifth of Canadian cable subscribers also say they've reduced their cable packages this year. Shirole says that although it's hard to look into the future, a rebound might be difficult considering once people cut the cord, it's hard to get them back into cable. "It isn't just tech-savvy or younger people who are streaming," he says. "If you look at the increased broadband speeds from five years ago. There's so much less inertia to switch back. It's very hard to see market change."
He says the other factor that comes directly from COVID is the cancellation of most live sports. Although some sports, such as golf and auto racing, have come back, the two most anticipated returns for Canadians – the NBA and the NHL – won't return until at least August.
Still, there's one territory where OTT has less of a foothold. In Quebec, streaming services have 57% penetration, which is much lower than all other territories – the next closest is the prairies at 73%; Ontario has the highest at 77%. Mike Duin, director of communications at Roku, says that there's still a lot of potential in the market, particularly for services that focus exclusively on Quebec, like Crave's recently launched French version.
When it comes down to what prompts Canadians to choose platforms, it's not just originals but exclusives – 65% of streaming users say their services have content they can't get anywhere else. This should be something that informs streamers' launch strategies, says Shirole. "One thing that's interesting about the streamers that succeed is they're very diverse," he says, speaking to platforms that balance originals and access to exclusive IP. "You're always going to want a diversified strategy, although there will be niche players that can take advantage of those niches."
As for advertising, Canadians aren't completely ad-averse, says Shirole, but 76% of Canadians simply feel that too many ads ruin their experience, whether it's digital or linear. And, 83% of Canadians say that when there are too many ads, they stop paying attention to them. Shirole says TV providers are often in a tough spot. "A lot of pay TV providers have to go past the point of diminishing returns in terms of the number of minutes per hour with ads in them."
He says some ad-supported VODs are in a more advantageous position if they can offer marketers the ability to tailor to audiences – such as triggering ads for cooking products on cooking-related shows – and have more control over frequency capping.