Narcity inks biggest branded content deal with Nature Valley
The content program is designed to reach millennial parents as part of a year-long effort to connect people through nature.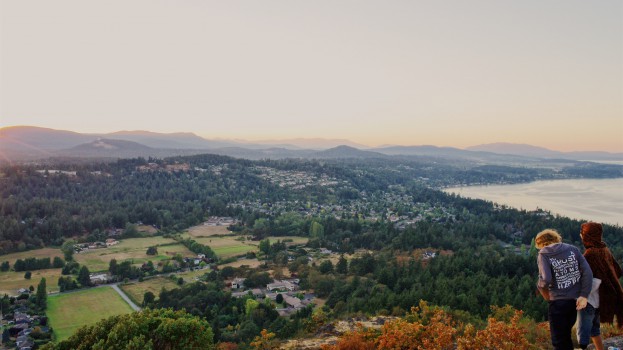 Digital media company Narcity has signed its biggest content partnership to date. And although the company's sites are known for reporting on fast news and hot trends – like the return of Toronto's floating cinema and a new "glampground" in British Columbia – this partnership has a more homey, family-friendly taste.
It has paired with General Mills snack bar brand Nature Valley to promote its granola bars through a sponsored content program, which represents Narcity's most extensive program to date in terms of content produced and media spend, according to the company.
Julien This, the account supervisor at Narcity who secured the campaign, explains that it consists of a year-long series of 16 articles that "we'll roll out throughout the year corresponding to different seasons." The articles will be all about getting outside (in a healthy, physically distanced manner), discovering nature and finding hidden gems around your city.
As such, This says, there will be different customized articles for Narcity's different markets, which include Toronto, Ottawa, Montreal, Calgary and others.
The brand will take over Narcity's travel section on the different city sites on specific days, with native ads added to support the campaign.
Although Narcity does custom video, This says the brand wanted to focus on articles in order to be more informative.
"Articles give us a chance to reflect the great travel you can do around your city. And our travel content on Narcity is already about travelling around your city – things you can do right now," he says, as opposed to travel plans that take weeks to coordinate or require an extended road trip. "Their [Nature Valley's] objective is to connect people to nature, that could reach specific regions. And we have an advantage because we're national, we have different markets, and we produce content in French and English."
Content will roll out later this summer, with the program lasting one year. Narcity worked directly with Nature Valley's media AOR, Cossette Media.
He says even though Narcity is admittedly a younger brand, it makes sense for a family-friendly product like Nature Valley – many of the same people who were looking up glampgrounds and hot new restaurants a few years ago are now looking at packing lunches for their kids. "We have a broad reach, but of course Gen Z and Millennials are 60% of our reach – and they are people who have families," he says. Younger families are also most likely to be looking for an adventure that gets everyone out of the house and is cost-effective, he says. "It's a bit of a younger take on marketing to parents, but Millennials are parents too."
Narcity has grown its operation over the last year; This says reach grew by 55% prompting staffing up on the editorial, marketing and sales sides to accommodate growth. Content series are a focus – both sponsored and not. For example, it recently launched a Hidden Montreal series about secret spots in the city, and while it does not currently have a sponsor, This says they might seek one out in the future.