People Moves: A new VP at Starcom Montreal and more
Plus, programmatic and sales moves take place across the digital sphere.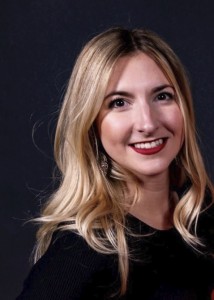 Starcom puts a new star on the Lowe's account
Julie Carbone has joined Starcom as the new VP and media director in charge of its Montreal office. She came to Starcom directly from Wavemaker where she served as strategy director, and also held roles at Omnicom and Cossette. Among her duties will be handling the account for Lowe's Canada, which Starcom won in fall 2019. According to the agency, the win drove huge growth in its Montreal shop. Outside of her day job, Carbone is also a member of the CDMQ.
La Presse appoints director of programmatic sales
Simon Dumont is La Presse's first-ever director of programmatic sales. La Presse first established a programmatic strategy several years ago to accelerate digital growth as it pivoted to an online-only media company. Dumont's digital experience includes director of digital media at Gendron Communication and director of sales at Native Touch. He starts his new role Aug. 10.
Narcity Media adds two to sales and marketing amidst growth
Following 55% year-over-year readership growth in Q2 of this year, Narcity Media has added two supervisors. It's recruited Adrian Seeley, who spent the last five years as a programmatic and sales strategist at Pelmorex, as its new director of media sales. It's also hired Niki Hyde, formerly of Cirque du Soleil, as senior manager of social and community. Meanwhile, one former Narcity alum, Pierce Borne, recently joined Métro Media as a sales consultant in Montreal; Borne spent five years as head of sales for Narcity until earlier this year.