Snap revenue beats expectations for Q2, but loss grows
Stocks took a brief tumble, but the social media giant is still seeing one of its best market performances to date.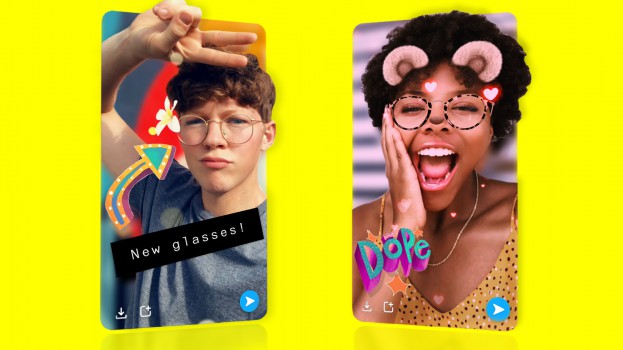 The last several months have seen media companies far and wide struggle with the impact of COVID-19, with lower ad spend not reflecting heightened usage. But Snap's Q2 – the first three-month period entirely encompassing the pandemic for the company – managed to beat analyst expectations on revenue, but not on user growth.
For the period ended June 30, the social media company saw revenue rise by 17% from Q2 2019, up to USD $454 million. Daily active users also rose by 17%, to a total of 238 million. That's also up 4% from what it reported last quarter. It did fall slightly short of analyst expectations of 239.1 million.
The growth in revenue was much less than what it had been in Q1 – a surge of 44% – but given that April and May saw many digital advertisers slow to a standstill, analysts had only predicted that it would hit $438.1 million, a lift of 13%. Snap had not provided forward-looking revenue guidance last quarter due to uncertainty around the pandemic, and plans to similarly not release performance projections for the next quarter. In a call to investors, CFO Derek Anderson said the pandemic "continues to impact macroeconomic conditions" and will continue to create a challenge in the near future. Advertisers hardest-hit are those who rely on "in-person interaction" including QSRs, retailers and entertainment venues.
Snap's net loss also rose significantly, with the company recording $326 million in net losses compared to $255 million in Q2 2019. This is largely attributed to long-term investments "to build on the momentum we have established with our community, and our advertising partners," according to the company.
Snap might also be using one of the current pressing cultural issues – mounting scrutiny against Facebook along with a high-profile advertiser boycott – to its advantage. Chief business officer Jeremi Gorman said on the call that it's taken the opportunity to sell Snap as a brand-safe destination to advertisers, and that it's having these conversations "extremely frequently at the CEO and CMO level" with brands.
The higher-than-expected revenue increase but lower-than-expected user growth – analysts expected lockdowns to fuel much more Snapchat activity – and its large loss resulted in a moderate tumble of Snap's stock. After closing at USD $25.27 per share, stock fell to $22.23 following the release of results. It then rebounded slightly and, as of press time, sits at $23.17.
Stock is, however, at a high for Snap; it's seen a remarkable rebound since its initial fall at the beginning of the lockdown, and it hasn't seen a higher stock price since its 2017 IPO. Its all-time low was $4.99 per share in December 2018, and during the initial COVID-19 outbreak, it fell to $10.09 per share.