Apex expands to smart speakers
Co-founder Chris Lombardi says audio could very well be the 'microsite' of the 2020s.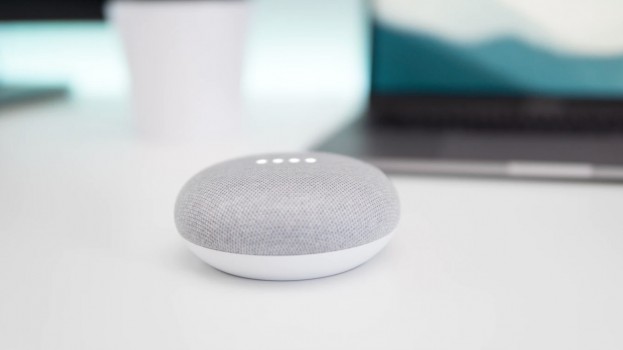 In-app advertising specialist Apex Mobile Media has expanded its business to a new area – audio.
Specifically, it's launched a new smart speaker advertising solution in order to facilitate better relationships between Canadian brands and consumers via voice. It's launching the tech through a partnership with U.K.-based smart speaker advertising specialists Say It Now. It will work on platforms including Google and Amazon.
Chris Lombardi, co-founder and president at Apex, tells MiC that even though the company is known mainly for in-app solutions, it's been expanding to "all things connected" since it first launched a connected TV product last year.
"Our plan was always to get into the audio space, but we were waiting for the right product and opportunity."
Smart speakers aren't the most widespread piece of consumer technology in Canada, according to the MTM, but it has grown. One-third of Canadian households has purchased a smart speaker, and their use for certain activities like making purchases and ordering delivery has grown during the COVID-19 pandemic.
Additionally, says Lombardi, the number of brands investing more in audio ads is growing, which means it's the right time to launch solutions to get those advertisers into smart speakers.
Lombardi says when he first got his start in digital marketing, the key to success was the microsite – ads directing users to a single site with all the needed information in one, desktop-friendly hub. He says with smart speakers being seen as a source of accessible information, audio could be the modern version of the microsite.
Carlos Guevera, marketing manager at Apex, adds that Say It Now has done extensive research into not just who's using smart speakers but also what kind of pain points they experience, where people tend to drop off during smart speaker experiences and where ad integration might be most relevant.
"In terms of ecommerce options, you might have someone say, 'I'd like to learn this recipe,' and at the end of the recipe, there's something that says, 'If you're running out of flour, we can add this to your cart.'"
Lombardi adds that it could also be used for non-profit actions – like asking your smart speaker to make a donation to a charity like Sick Kids after hearing a headline about the foundation.
The partnership is officially live as of today.