We're officially past the pandemic screentime surge
Mindshare's research shows that even though Canadians are still apprehensive about the pandemic, they're choosing nature over movies and TV.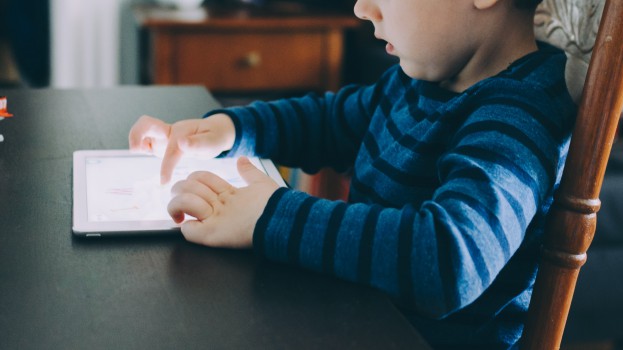 In the early days of the COVID-19 pandemic, Canadians sought comfort in screens.
For days, they were glued to a mixture of news, comfort content, video games, online concerts and social media. The days turned into weeks and then months, seemingly reaching a saturation point sometime around mid-May. Now, research from Mindshare shows that Canadians have, without a doubt, lessened their pandemic-induced screen dependencies.
In the agency's most recent wave of COVID-19 research, 36% of respondents said they're spending more time with their screens than they were pre-pandemic. That's down from a peak of 58% in April. The figure hovered above 50% for several waves after that before a notable decline last month.
However, screentime and media consumption hasn't necessarily correlated with Canadian's mental states; people's feelings about the pandemic have fluctuated somewhat, but worry and hope have stayed fairly steady across Mindshare's waves. From May to July, the amount of Canadians saying they feel hopeful has remained steady at 21%, even though those months saw Canadian cases fall while those in the U.S. surged. And 20 million Canadians expect the virus to get worse before it gets better (this view applies to the global role of the virus, not necessarily its impact on Canada).
Instead, the lessening in screentime appears to correlate with time spent outside, exploring nature and communities. In the most recent wave, 26% of people say they're spending more time outdoors, a high point since the start of the pandemic.
They're also easing back into retail environments, even for places that never fully closed their doors (like grocery stores). Overall, 19% say they're spending more time doing in-store retail shopping, twice as many as in as June.
But the same can't be said for transit; only 11% say they're spending more time with transit. It's an increase from early months, but marketing sciences director Laura Donaldson noted in a research webinar that it's "still generally very, very low."
As some provinces have re-opened movie theatres, attendance is up by 30% from its low point, but considering how low it was to begin with, CSO Sarah Thompson says the increase is not a drastic one.
Meanwhile, when it comes to what type of content people consume, even though watching linear TV is starting to wane, watching subscription TV has remained steady. And, the sentiment "I am deliberately choosing media content to help me relax and de-stress" has grown in most regions. The biggest increase in people responding positively to that statement is in Quebec. However, in Atlantic Canada and the Prairies, people are identifying less with it than they were in June.
Additionally, in most areas, people agree less with the statement "I am deliberately choosing media to keep me up to date" than they did in June. The only exception to this trend was in Ontario, where the sentiment has increased sightly. However, there was a big drop-off in the West region, where the number of Canadians seeking out media to keep them up-to-date fell by 10 percentage points over one month.