Vertical City ascends to Quebec
The place-based media company says now is a crucial time for companies in the residential screen business.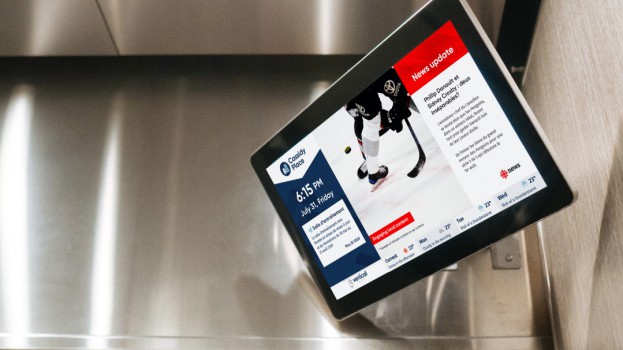 Edmonton-headquartered place-based media company Vertical City, which specializes in elevator networks, has arrived at its newest destination: the province of Quebec.
It's a logical next step, says CEO and co-founder Fouad El-Masri. After initially starting out in the west and slowly branching out, Quebec provided a unique opportunity, as well as its share of unique challenges. "From a tech perspective, we had to revisit our platform to make it available in French, which took a lot of work," he tells MiC. 
There were countless "little things" – like opening a satellite office and hiring bilingual reps – that made this launch more complicated than a typical new territory expansion. But one thing that didn't hinder its decision to enter a new market was the pandemic. In fact, says El-Masri, nationwide lockdowns have heightened the demand for specialists like Vertical City.
While OOH in general has been hard-hit, the specific effects have varied. Street-level and transit faces were initially hurt, and commercial towers took a huge hit with most of the population working from home, however, El-Masri points out that residential buildings have been seen as a potential growth area due to the concentration of foot traffic. And property managers are  motivated to partner. "Now, more than ever, landlords are looking for more seamless ways of communicating with residents rather than just posting on walls and sliding memos under doors," he says.
Montreal is the epicentre of the Quebecois expansion, since it represents one of the biggest population densities and locations for apartment buildings. But the company is also looking at Laval, Hull and other mid-sized cities and will soon consider expanding beyond those markets. By the end of 2020, El-Masri expects there will be just under 300 faces in the Quebec market, taking its national network to 1,800.